Each day seemed to pass by slowly. The weeks sometimes drugged by even slower. But the months and the semesters and the years? Now, those flew by faster than expected. Now, I look back on the four years I spent at Southern Methodist University (well, 3.5 years on campus and .5 years in my parents' house attending "Zoom" University). These four years of college have shaped me immensely. I never imagined some of the struggles I would face, the mountains I would have to climb. But, I also never imagined how many special moments I would experience, all of the people I would cross paths with, and how much my four years of my life would change me for the better.
Why SMU?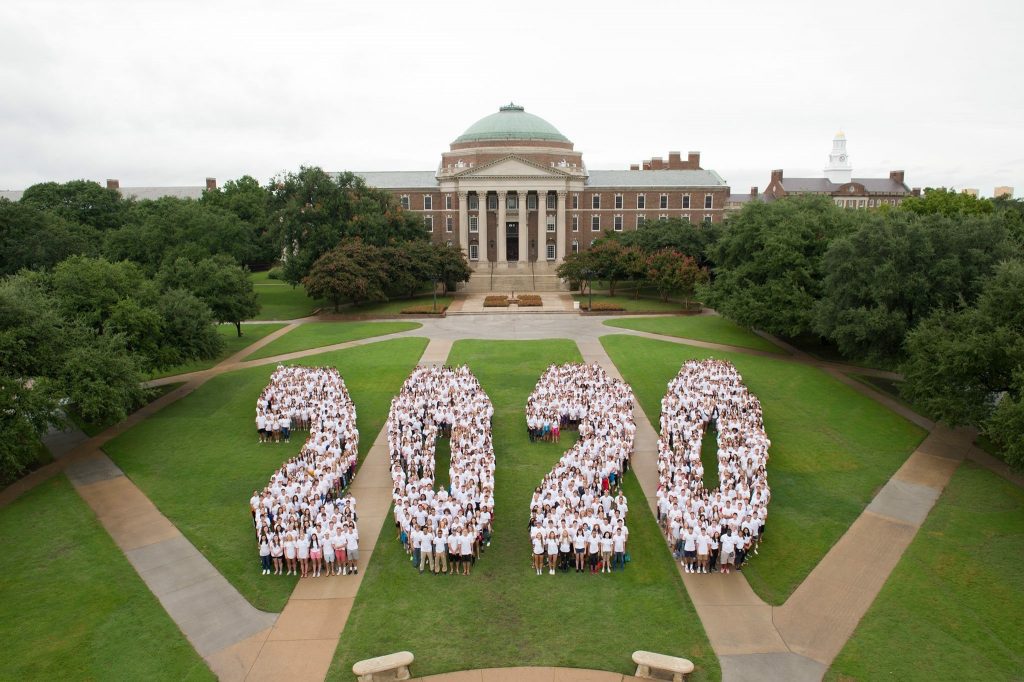 I chose SMU because of a simple phrase: "You've got family." This phrase was repeated to me every time I visited Dallas. It was repeated over and over by my dad. He would say "Don't be nervous about going to school so far from home, you've got family here." At the time, I didn't actually have any relatives that lived in Texas. But I soon realized the meaning of this phrase: Everyone in Dallas treats you like family. They will take the shirt off their back for you, pick you up from anywhere in the middle of the night, and drive you to the airport for every holiday vacation. Looking back, I can whole-heartedly say that I have family in Dallas. And that family just keeps getting bigger.
Year One of College
Freshman year was a whirlwind. I remember moving into my dorm with the help of a Coral Guide who would become my close friend, sorority sister, and mentor. We moved into Virginia Snider in the pouring rain. I found a child-size, Care Bear umbrella in our car and ran into the building thinking "this is such an embarrassing way to start college!" Corral was a complete mess… there was rat poop in my bunk bed and I got 18 mosquito bites that swelled up so badly I could not bend my knees. Nevertheless, I made it to the first day of school and even found my classrooms on time. I remember meeting classmates that day who would become friends that I still have four years later.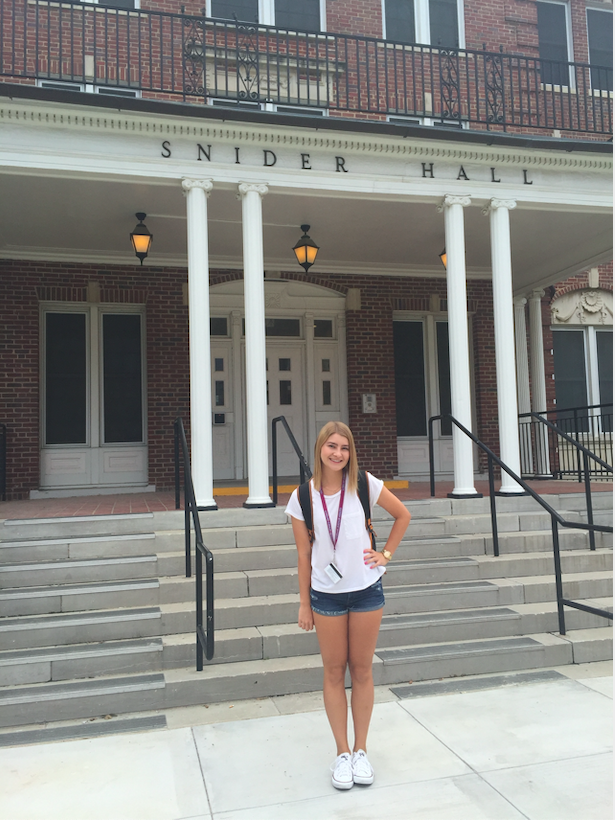 As the first semester moved along, I experienced so many "firsts." My first fraternity party (the theme was "Risky Business." My first trip to Billy Bobs, the largest Honkey Tonk in America. My first trip to Whataburger at 3 a.m. for a Honeybutter Chicken Biscuit. Eating dorm food. My first F on a college exam. My first A on a college exam. I felt so independent and so free for the first time in my life. I repeatedly thought to myself "I love college." I literally cried at the end of the semester when I had to go back home.
The second semester started off on a high note. I ran home to the sorority house I wanted, Alpha Chi Omega. My roommate and I were welcomed into Alpha Chi by so many friends who would then become sisters. I ran for leadership positions and began to meet dozens of new people. Aside from some awful courses that clearly weren't the right fit for me, it was truly an amazing semester.
Sophomore Year of College
Sophomore year was certainly one huge test and growing opportunity. The first semester was one of those life experiences where you wish you could go back and have a do-over because it was THAT bad. I lived with three other girls in one room. Imagine trying to sleep the night before an exam while ten alarms are snoozed by your rommates. I was running on very little sleep for most of the semester and taking the hardest classes I had ever experienced. I was in a toxic relationship that brought my stress levels to a maximum. Between the unhealthy relationship, bad roommate situation, and hard classes, my stress led to panic attacks. The panic and stress triggered stomach problems that led to Celiac disease. All in all, not a fun time.
That semester truly brought me to my breaking point. One day, I woke up and said "enough." I dumped my ex, moved out of my room, changed my major, and flew back home for the holidays hoping that Spring would be better.
In stark contrast to the Fall semester, Spring was the best semester I had at SMU. I joined the Public Relations major, where I felt smart and supported for the first time in college. New people came into my life to create unforgettable relationships. I adventured on the weekend and fell in love in Dallas. I explored photography, I truly started putting time into blogging, and I began to focus on myself for once.
Junior Year of College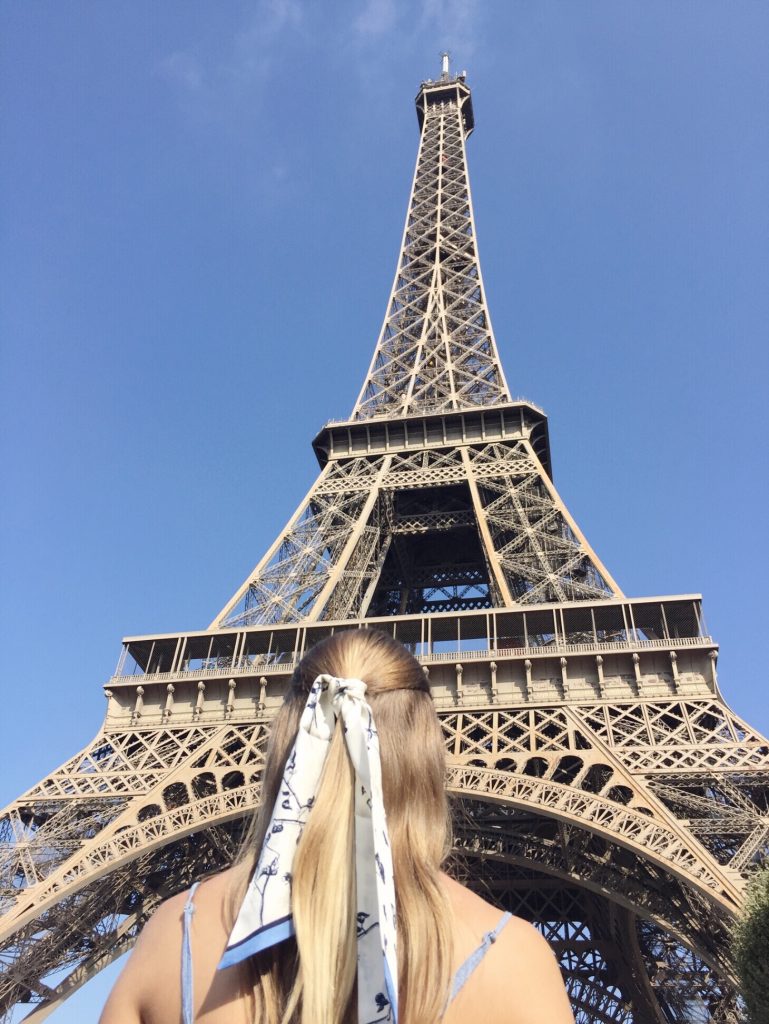 Junior year was when I finally started to hit my groove. I kicked off my junior year by studying abroad in Oxford during the summer. While abroad, I met friends that I still talk to daily. I also learned to be independent and rely on my own wit as I explored new cities.
When I got back to campus, my younger siblings joined me at SMU. My family moved to Dallas and instantly improved my sense of "home." I continued my role as Vice President of Public Relations and Marketing for my sorority. I got involved in my major and PRSSA. I even juggled school and a long-term relationship and mastered my first solo seven-hour road trip. This was also the year of college that I finally started to realize what I wanted to do with my life. My blog was growing in popularity, I was networking in Dallas, and my friend group was stronger than ever.
Senior Year of College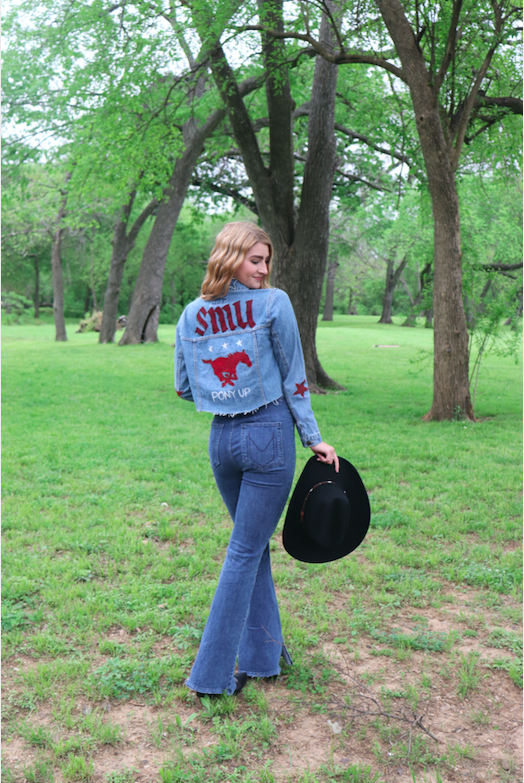 I expected senior year to be the best one yet. Most alumni come back to campus and tell you that senior year is the best year of your life. It certainly began that way. I was steady with the job search, I was networking like crazy, I was growing as a person and my relationships were strong. Senior year has certainly been the most "up and down" year of college so far.
As I look back on my senior year, I realize that every low was followed by a high. And many of those "highs" were even better than I could have imagined. The relationships that I lost were replaced with even better ones. I missed some opportunities, but I landed opportunities that were even greater. This year has taught me about my self-confidence, my values, my standards, and my own aspirations. Even as the semester moved online and I missed the opportunity to celebrate the end to senior year, I learned a lot about myself and my ability to grow in tough conditions.
Now that the end of college in near, I am able to realize how much I have changed and grown since my first day at SMU. I have become stronger, smarter, and tougher in more ways than I can ever put into words. Family and close friends were a larger part of why I was able to rise above the battles I faced, and I will forever be grateful for these people in my life. As I head into an unknown world of pandemics and wearing masks in public, I am able to move forward with a grateful heart for SMU. I know that I have always "got family" here in Dallas.