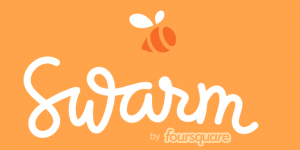 Everyone's favorite check-in app is undergoing a transformation. According to the company blog, the company is splitting up Foursquare into two separate apps. Foursquare will maintain it's discovery features while Swarm by Foursquare will focus on more social aspects. No longer will users have to navigate both aspects of the original application. This new "unbundling" will allow for separate experiences.
In short, there will be two apps, each with features reminiscent of the original Foursquare. The first app will retain the Foursquare name but is a more "discovery-focused version."   An article by Engadget, states, "soon the main app will be focused purely on search, reviews and finding places to get a decent meal."
So what's all the buzz about Swarm by Foursquare? Essentially it's an entirely social-focused version of what we know today as Foursquare. It can be used to connect with friends and as Engadget reports, "basically the check-in, the heart and soul of Foursquare, is getting it's own separate app."
According to the company blog, the decision to separate into two apps, Foursquare and Swarm by Foursquare, was motivated by user feedback. Swarm was built to accommodate users who were texting friends and needed to know where they were and what they were up to.
"With Swarm, you can easily see which of your friends are out nearby, figure out who is up for grabbing a drink later, and share what you're up to (faster and more easily than you can in Foursquare today)."
Swarm by Foursquare will be offered on iOS and Android within the next few weeks and Windows Phone capabilities to be offered shorty after.
It remains to be seen if the unbundling of the app will prove necessary or successful, but the separation between information discovery and social interaction may prove to be extremely efficient.