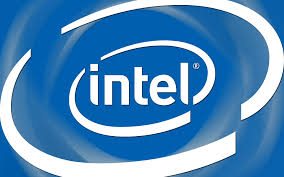 On Thursday, Intel made the decision to appoint Brian Krzanich to be the company's new CEO. He replaces Paul Otellini, who announced his retirement in November after serving the position for seven years. After experiencing a declining market share for the past decade, Intel's new CEO starts the job facing major challenges.
Krzanich's promotion to COO in January was widely interpreted as a sign that he would eventually succeed Otellini. He will officially take over the role as CEO at the company shareholder meeting on May 16.
"I look forward to working with our leadership team and employees worldwide to continue our proud legacy, while moving even faster into ultra-mobility, to lead Intel into the next era," Krzanich said in an official statement.
Making the transition into the "next era" will prove to be easier said than done. The world's largest chipmaker has fallen behind in the mobile and PC market. As a result, the company's profits in the first quarter were down 25% from the same quarter a year ago.
But Krzanich is optimistic about the completion of a $5 billion factory in Arizona that will make its next generation of 14 nanometer chips. Intel is the only major company besides Samsung that still manufactures the chips it sells.
Manufacturing is where Krzanich's strengths lie. He began his career at Intel in 1982 as a process engineer and led the company's manufacturing and supply chain operations. Over the past thirty years, Krzanich has been an integral player in decisions regarding manufacturing technology that have helped maintain Moore's law (a prediction that the number of integrated circuits that can be fitted onto a chip will continue to double every two years).
Intel's decision to appoint Krzanich demonstrates their commitment to the tried-and-true strategies of the past. It will be interesting to watch how Krzanich faces these challenges to resurrect Intel to the prominence it once held.