Labor day weekend has come and gone, marking the transition from summer to fall.
Even at 100 degrees in Texas, the excitement for the fall has taken over my Instagram timeline, most often in pumpkin form. Starbucks' iconic "Pumpkin Spice Latte" has been the pioneer in a pumpkin spice craze that big brands like Cheerios, Oreo, and Pillsbury have all jumped on.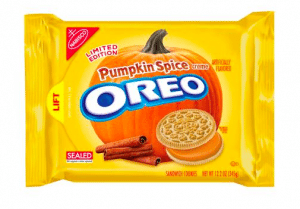 AdWeek called Starbuck's famous PSL a "fall tradition for Instagram" . They reported over a million posts with the hashtag #pumpkin or #PSL already. Also the excessive enthusiasm of pumpkin spice season across the Internet has also resulted in a variety of viral fake products as well.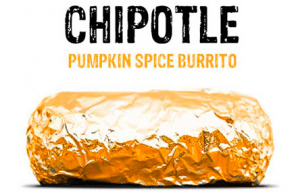 Pumpkin Spice season is more than just a flavor. It marks the beginning of fall which means football, friends, family, and the holidays. This makes the last few months of the year are perhaps the most social season of all. They are jam-packed of holidays, vacations, but most importantly food.
How Foodies Conquer Social
AdWeek recently reported an infographic from BlogLovin', a media platform that connects microbloggers with brands. Bottom line is that food is taking over the social scene on Instagram.  "Foodies win at social- with an average of 4x the number of social media followers compared to other categories in the blogosphere." -BlogLovin'
"Foodies" consistently have have high follower counts and high engagement levels. Seems like there's something we can all learn from that. Food + the holidays = the perfect Instagram environment. Therefore it's important to participate in the food landscape to stay more relevant through the end of the year. So remember to take a picture before you eat this fall- especially if it's anything pumpkin spice.