In the 21st century it seems almost impossible to keep up with all of the changes technology brings- espesically when it comes to social media. 2016 has ushered in three big social media trends that will change your business. Don't fall behind and keep up with the times! There are the three big social media trends you need to know about:
1) Virtual Reality
Virtual reality is one of the biggest advancements in social media this year. Facebook now allows users to post 360 video using Oculus technology. One of the best examples comes from Star Wars the Force Awakens. Ho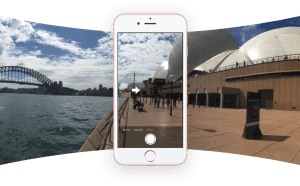 wever, you don't have to be a Jedi to join this trend. Businesses of all kinds can use this to showcase events, activities, office parties etc. Ballet companies use this trend to show their audience a rehearsal. Travel bloggers use 360 to show their followers their newest adventure. The options are endless. You are no longer sharing an image, but a moment, as Mark Zuckerberg stated when he announced Facebook's new feature. This is the perfect way to personalize your social media while also using advanced, trending technology (Observer).
2) E-Commerce
The second of the three big social media trends is e-commerce upgrades. Who says Pinterest is only for girls? Pinterest's "buy" button allows users to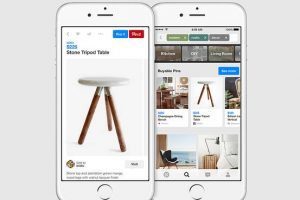 buy items without having to be redirected to a different site.  Facebook, Instagram, Pinterest and Twitter all released a feature that allows users to purchase items without ever leaving their newsfeed. While this might not seem cool, it is. This year, social media platforms will no longer just direct traffic to a website. A business can utilize social media for direct sales for the first time in history (Marketing Land).
3)Real-Time Streaming
Users don't just want a recap of events. They want to feel like they are actually there. Twitter acquired Periscope in 2015. This allows Periscope broadcasts to be placed directly in tweets. Facebook introduced Facebook Livestream where businesses can stream events in real-time to their Facebook pages. This is another opportunity to make your social media more personal. Viewers will feel as if they are actually experiencing an event or moment with you.
It is easy to add these three big social media trends to your business. It can feel easy to get lost in all of the changes, but it doesn't have to be hard to keep up. Start using these three big social media trends today!