The dives of Deep Ellum are best found with an open mind and an adventurous friend.
Graffiti covers the walls, neon lights glow in the Dallas night, and music is heard from the open bars lining the streets of Elm Street. In a place filled with unique bars, eclectic artwork, and tattoo parlors, it's hard to believe that Deep Ellum was once the hub for Dallas's Industrial Revolution. Cotton gins, warehouses, and even one of Henry Ford's first automobile plants filled the area with workers and shops. Deep Ellum got its name from the mispronunciation of the area's original name, Deep Elm.
If you're ready to dive into Deep Ellum, bring a friend or two and just start exploring! The area is filled with something for every taste bud, but there are three dives that stand out a bit more than the rest.
Twilite.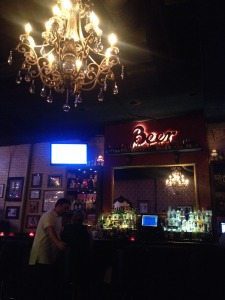 D Magazine just voted Twilite's frozen Irish coffee as "Best Frozen Drink" of Dallas. According to D, "This is a magical beverage, something like you might find on the streets of New Orleans…The drink is liable to give you new powers, like the ability to stay up all night and tap your foot incessantly." Fresh coffee grounds sprinkled on top give just enough kick to wake you up as you sit in the moody lighting of the bar area or the breezy back porch.
T&A.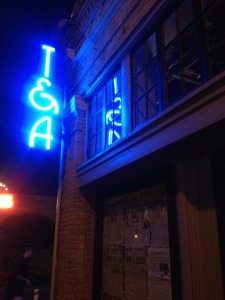 When passing by 2618 Elm Street, you'll find windows covered in vintage newspaper clippings and a lone neon sign outside. But what you may not know is that just inside, a candy store-inspired speakeasy awaits. Truth & Alibi is new to the area, having just opened in Summer 2014. The Moscow Mules are served in copper mugs and the atmosphere is filled with those who want to live out their Gatsby-esque desires. To find out the secret password, check their Facebook page each week: https://www.facebook.com/truthandalibi.
Black Swan Saloon.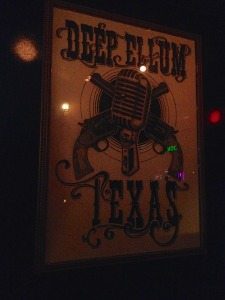 Venture to Black Swan Saloon on a weeknight and be greeted by bartenders who welcome you with a handshake and a hello. They specialize on crafting personalized drinks with their homemade fruit-infused liquors. Ask a bartender about the books on the counter and he may just invite you to a book club meeting, which are held typically on Sunday nights over drinks and educated conversation. One Yelp comment puts it perfectly, "From vodkas to bourbons, sweet to spicy, you can always count on a creative (and tasty!) concoction." Black Swan even made it on the list of Distractify's top 25 hidden bars in America: http://news.distractify.com/culture/the-hidden-bars-of-america/?v=1.
If you find yourself lost in Deep Ellum, don't be afraid to explore. Your favorite dive in Dallas could be hidden amongst the graffiti.