Having the latest tech is the new big thing. One could even say that the next big thing is the next big thing. Consumers anxiously await up and coming technology yet there are always mixed reviews to the newest advancements. 
In addition, companies experiment with new products that fail miserably among users. With this in mind, we have also had multiple innovations never make it to mainstream that deserve honorable mention. Below is a list of 6 innovations that either didn't make it and never will, or have not made yet it and should.
Americhip 
In the fall 2009, Americhip produced a video-in-print magazine to preview CBS television line-up. The magazine wasn't widely distributed but readers were able to view actual video previews in their paper magazine. Can you imagine the implications of the fusion of the digital nature of an iPad plus the nostalgic feel of print materials!?
Toshiba Libretto Duel Screen Laptop
2010 was the debut year for mainstream tablet devices and Toshiba took this concept much further with a duel touch screen laptop. Their product seemed like a cool idea, but it didn't quite have the power of other laptops on the market. Also, the touch screen keyboard was too hard for users to learn quickly. Apple dominated that year with the launch of the IPAD and left competing ideas in the dust.
Facebook Camera
This phenomenon came as quickly as it went. If anyone remembers back to Facebook's acquisition of instagram, they might be familiar with Facebook's copycat version. If you don't, you're not the only one because this feature offered no advantage for insta-users to switch over or use both applications.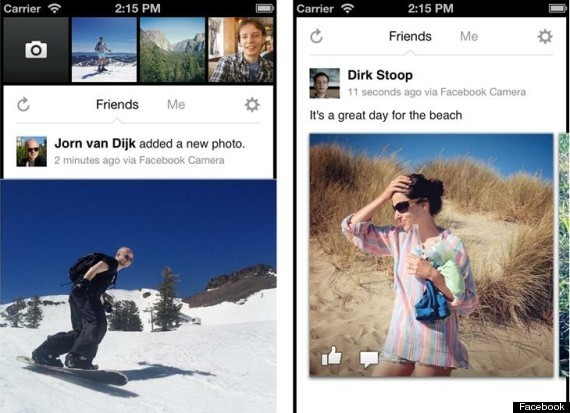 MySpace
Speaking of social media, remember when MySpace randomly tried to make a comeback? To quote the popular movie Mean Girls "stop trying to make fetch a thing." The public consensus liked that Justin Timberlake was involved but had no intentions to go back to something that felt like the early days of Internet.
Smart Pens
Leap Frog actually started this mainstream trend with their concept that allowed interactive reading with a smart pen and book as educational tools for children. Companies like Livescribe took this concept further and developed a tool that allows you to take handwritten notes and have them transfer to a computer without Internet. While Leap Frog has had great success, the concept of digital pens does not have the same mainstream appeal.

See Through Technology 
Remember when the iPhone 5 was coming out and people speculated that the phone would be clear? This rumor was definitely supported when T-Pain released a music video for his song "5 O'clock In The Morning" with a transparent iPhone made by special effects. Would it surprise you to know that Samsung has been working on a transparent laptop for a while, and has previewed this technology from Korea in several tech fairs? We haven't heard anything yet, but this technology has been out as early as 2008.
We cannot deny that technology is changing our world and the way we function. While it is frustrating that some really great ideas have not made it to the general public, but it is also interesting to see why other advancements did not make the cut.
What other forms of technology have you seen that are cool but never got their moment in the spotlight? Is there something that you have seen prototypes for that you can't wait to become reality?