Imagine an all-in-one app that lets you post photos, live stream videos, message other users, purchase items and make other kinds of transactions. This idea of an open loop app is the next big thing, and it's exactly what companies like Facebook and Snapchat are trying to achieve.
TechCrunch recently wrote that "app fatigue is posing a challenge not just for new app discovery, but for new behavior discovery," which says a lot about the recent changes that app frontrunners, such as Facebook, Instagram, and Snapchat, have made to their existing applications. Instead of creating new applications to meet different needs, these existing, established companies are attempting to turn their applications into an open loop app, or one-stop-shop for their many users.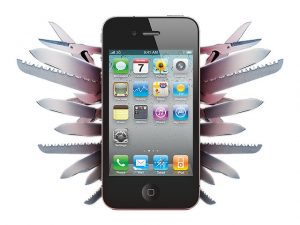 While there is nothing wrong with a little more convenience, current users worry that throwing everything but the kitchen sink into these apps will make them all too similar. Take Instagram and Snapchat, for example. Snapchat was originally a platform to send and receive photos that would disappear within a matter of seconds. Now, you can use the app to send videos and text, save stories to "memories," view the news, and even make purchases. Instagram, on the other hand, was only used as a tool to post and edit photos — until they recently released an update that allows users to post "memories," just like Snapchat's "stories" component. Does this mean that users are going to abandon Snapchat for Instagram's newest feature? Probably not.
Facebook seems the closest to achieving the goal of being an open loop app, as it allows you to do more than simply interact with other users — it lets you interact with products and brands as well. Through Facebook Messenger, users make purchases from various brands, and even "order an uber within a conversation" (TechCrunch).
It won't be long before more companies hop on the open loop app bandwagon, but it will probably take a while before users accept these changes to their beloved apps with open arms.