Wednesday, Apple launched the ability to download the iOS 8 operating system to all apple products.
The new software, which happens to be available before the issue of the iphone 6 and iphone 6 plus, is rumored to look and run just like a brand new iphone without having to purchase a new phone. The device is expected to feature home and health apps, have the power to answer calls from a Mac computer, have a third-party keyboard, along with many other advanced capabilities.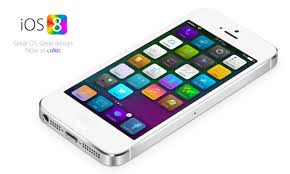 iPhone 6 and iPhone 6 Plus
Devoted Apple customers and shareholders are enthralled with the latest and greatest gadgets, and anxiously wait for updates to improved electronics. In a technology-centric world, many customers are choosing to purchase these newest technology because some believe that it is the best. But is latest always greatest? How do we know that new software systems, system updates, or devices will always be better? What drives society to believe that it will be the best; better than before?
Gene Munster,
Apple analyst
, revealed that the launch of the iphone 6 may be a bit of a disappointment. Last year, Apple brought in $9 billion with the launch of the iPhone 5s and the iphone 5C editions. However, only $5.4 billion was made from just the iPhone 5s models. If Apple sells $6.5 million units in the opening weekend, this will display a 20% increase in sales on a year-to-year basis.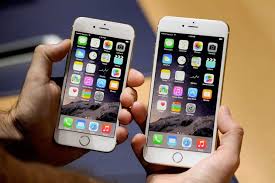 Other critics believe the iphone 6 plus may also be a disappointment, but this time due to the large size of the device. Some believe it may be too difficult to type on and others argue the battery life is not any better than the prior editions. Although, what are the alternatives? It may not be the "best", but the Apple software may be just good enough to keep customers and shareholders from deviating from their Apple products.
Apple, the world's most valuable brand, seems to be slacking in the social media department. While they hold accounts for iTunes and the App Store, Apple does not have an official corporate Facebook ,Twitter, Instagram, Google +, or Pinterest account. Last May, Apple turned to their Youtube channel to present their "You Verse" videos live. This gave them a tremendous amount of publicity. How do we think this will change in the next few years?
A new operating system for the Mac, OS X Yosemite, is anticipated to launch in October. It will allow for all apple products to perform in unison, like never before.
And it just keeps on coming.