HBO used to be one of the most exclusive streaming sites, only allowing its users to stream online if their provider included it as a channel or they paid extra for it. Earlier this year, our prayers were finally answered, in the forms of the new HBO Go and Now options.
New HBO Go and Now:
HBO was feeling very generous this year by granting the people who did not have providers that included it or those who just don't have cable or satellite to begin with, with a new way to stream and binge watch all of our favorite shows. Now, finally, HBO is open to everyone through many different channels. Other than the normal TV provider login, users can now create an HBO Go or HBO Now account by using other credentials from sites like Hulu, PlayStation, Androids, Amazon Prime, Sling TV, and Apple TV. Of course this does not come without a price at $14.99/month, but being able to stream the new Game of Thrones episodes is more than worth it.
This was a huge score for those who subscribed, and could not have come at a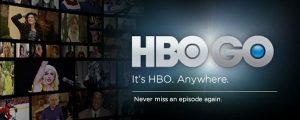 more perfect time. This all came before the newest season of Game of Thrones, WestWorld, Ballers, and so many more. Another cool feature of the new HBO Go/Now is the fact that you can watch these episodes on any of your devices as soon as they air live on TV. It has been about five months since the unveiling of this new feature and things are looking up. It was so popular for the new Game of Thrones episode that the site crashed during the episode, but since then things have gone without many problems. As far as new ideas go, we would say that that HBO definitely hit it out of the park, and has probably gained a few new followers and fans.