Ah, the elusive Snapchat, able to be seen for a mere three to ten seconds and then gone for eternity. Or so we thought…
Earlier last week, Snapchat announced on its company blog that it's going to allow users to pay for extra replays. For two years now, users have been able to replay a snap once, but now Snapchat will let users pay 99 cents for up to three additional replays. Until this point, Snapchat has been making revenue off of advertisements seen on the "live story" function of the app, but now, the company is bringing users' own dollars into the equation.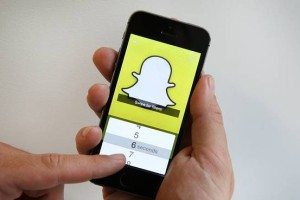 As Snapchat's official blog post said, "A Replay is like a compliment! So why stop at just one?" Maybe this is true, but what has made Snapchat an international phenomenon is its invisibility ability. First it's there, then it isn't. But now, users are able to up the stakes by throwing out their well-earned 99 cents.
The question of why Snapchat feels the need to charge for replays is still up in the air. Hayley Tsukayama from The Washington Post claims that the company reportedly turned down a $3 billion acquisition offer from Facebook but is also reportedly valued at $19 billion on private markets. So, since we know Snapchat isn't exactly in the gutter, is the company just getting greedy with their 99 cent replays? Or is this an intelligent business move?
Most other video apps allow users to replay videos as many times as they want, for free as a matter of fact. So will Snapchat fanatics embrace the new price increase even with other options in the app world? Snapchat has become a commonality to not only teenagers, but to brands and companies as well. With over 100 million users, it's hard to see right now how Snapchat will ever plummet off its peak. Their move to charge extra for a few replays might be a pricey one, but it's a brilliant one for a company that's been on top of its game all year.
Douglas MacMillan from The Wall Street Journal explains that replays are virtually free for Snapchat so the new service is basically charging for something the company already offered. But the avid users who are constantly sending Snapchats  of their breakfast or a selfie using the latest update might not care. Snapchat is not just an app in today's day in age, it's more of a lifestyle to those who use it. And even with a pricey increase for users, Snapchat is continuing on the up-and-up.