Snapchat changed their company's name to Snap Inc. yesterday. Bobby Murphy and Evan Spiegel, created Snapchat 5 years ago and says the new name encapsulates their newest expansion efforts.
Here's a direct quote from their website explaining the big change!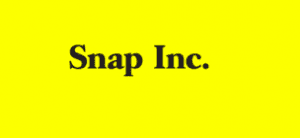 "When we were just getting started it made sense to name our company Snapchat Inc., because Snapchat was our only product! Now that we are developing other products, like Spectacles, we need a name that goes beyond just one product – but doesn't lose the familiarity and fun of our team and brand.
We decided to drop the "chat" and go with Snap Inc!
Changing our name also has another benefit: when you search for our products it will be easier to find relevant product information rather than boring company information or financial analysis. You can search Snapchat or Spectacles for the fun stuff and leave Snap Inc. for the Wall Street crowd :)" -Evan Spiegel, CEO and Co-Founder of Snapchat.
Spectacles
But this wasn't the only exciting news coming from Snap Inc. yesterday, they're also introducing Spectacles. Spectacles are sunglasses that quite literally capture your memories. These cool new sunglasses have a video camera integrated and connect to your iPhone via Bluetooth. Spectacles will automatically save your videos to your memories. Now you can re-live your memories, just how you saw them through your own eyes. Spectacles are equipped with 115 degree of view that that captures real life perspective.
Spectacles will come in black, tea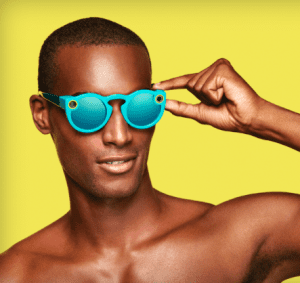 l, and coral and retail at a surprisingly affordable $129.99. Snap Inc. says they will be available this fall so they're going on my Christmas list now.
Snap says it will roll out the glasses slowly in numbers- but with 150 million active users I'm sure they'll be in high demand.
For more details about Spectacles, how they work, and some FAQ check out this article from The Verge.