As most people already know, the new Apple products were recently released. Apparently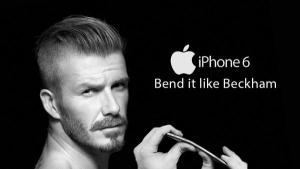 the big screen and the new features available on the iPhone6 Plus are not the only upgrades. It turns out the iPhone is also bendable! People have been talking about this everywhere especially on Twitter by using the #BendGate hashtag. Even though this could be a problem for Apple, the public has been coming up with funny mockups that will be hard to forget.
It turns out that people are not the only ones sharing funny images about Apple's new bendable iPhone. Companies such as: Whataburger, Kit-K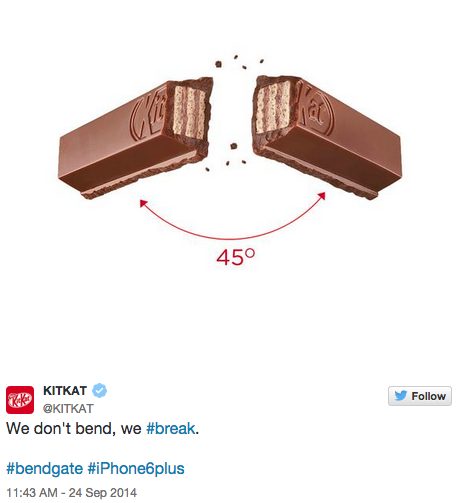 at, and LG have joined the conversation on twitter as well. However, Kit-Kat was probably the best one with its "We don't bend, we break." According to Time Magazine, Apple has already responded to the bendable iPhone controversy by saying that bendable iPhones are rare, and the number of people who have reported a bendable iPhone has been very low, nine to be more exact.
Anyways, while Apple deals with fixing this problem there's no reason why people can't enjoy the hilarious mockups. The bendable iPhone has been the topic of conversation for most people. So go on and join Twitter users' conversation about this Apple controversy, don't forget the #BendGate hashtag!