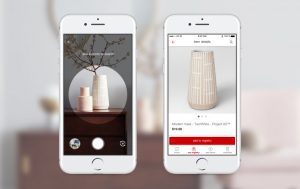 Pinterest has always been a social media tool for entertainment, but now Pinterest is joining corporate America through a new tool on Target's app and website. Today, Target announced that the company would be adding a new feature to their app and website. Customers can take a photograph of any products and find similar products at Target. In the past, Pinterest has been used by individuals to become inspired. For a long time, one of the most appealing aspects of the site was that it was not tied to the advertising and consumerism that has taken over other social media platforms. While some users might find this new point and click to buy option alluring, it may be a turn-off for many others who have valued Pinterest for its emphasis on inspiration and do it yourself.

What does it mean that Pinterest joins Corporate America?
When Pinterest first launched, there was skepticism by users if it was a useful form of social media. When people began to understand the concept of Pinterest, businesses thought that they might be able to use it to their advantage. Most social media savvy companies created a page on Pinterest, but users did not seem to follow businesses due to the narrow content. People using Pinterest wanted to follow boards with different ideas on one particular topic. With Pinterest joining corporate America in a different way than when it first launched, this could mean a shift for how other businesses utilize the site. Target is the first corporate company to find a way to collaborate with Pinterest differently than just through its traditional boards. If this pairing is successful, there is no limit to the possibilities and variety of companies that could be getting on the Pinterest bandwagon. Considering the vast reach that Pinterest has, there is a lot of potential for businesses to directly link consumers to their products. The first test will be to see if Pinterest users are willing to change their thoughts on how they use the site and app, and if they make this a viable (and profitable) option for businesses.