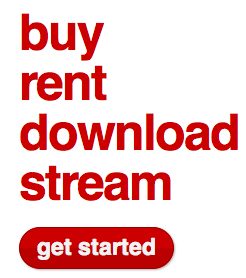 Looking for a new video service? Already finished Netflix's original series Orange is the New Black? On Thursday, Target introduced Target Ticket, its new digital video service similar to Netflix, Hulu and Amazon Video. Target Ticket is another video site to check out next time you're looking for a place to buy or rent movies and TV shows.
Target Ticket will have over 30,000 titles available to watch at your convenience that will range in price from $1 to $37. The available videos will include next-day TV shows, film releases and behind the scenes features, exclusive to Target.
Multiple Target Ticket viewers are also able to watch content of their choice from any device with a feature that allows users to set up multiple profiles on a single account. Target feels that having different profile options on an account allows parents to customize the viewable content available for their children by "age-appropriateness; level of violence; profanity; MPAA and TV Parental Guidelines."
Target Ticket can be accessed through Macs or PCS, Xbox 360, Samsung televisions and Blu-Ray players, Roku and Android and iOS devices. You have the option to watch streamed videos right online or download videos to watch offline later.
Last but not least, the best part about this new digital video service is that it will be free to sign up and there is no subscription fee. If this hasn't made you want to test out Target Ticket yet, there's one more thing. The first 10 downloads on select videos for new users are free, so check out Target Ticket today.