David and Nathan Garrison, a father-son duo from South Carolina, have invented a new personal device to fend off sharks. Them along with a team of scientists have collaborated to invent "Sharkbanz," a wristband swimmers can wear to fend off sharks.
How on earth is a wristband going to protect swimmers from a shark? The answer is quite plausible. Sharks have a hypersensitive electro-magnetic sense and this band interrupts their electro-receptors.
Think of this band as a bright flashlight to shine directly into a shark's eyes, explains Nathan. Nathan himself is a regular surfer and has many encounters with sharks. His best friend has even suffered shark bites.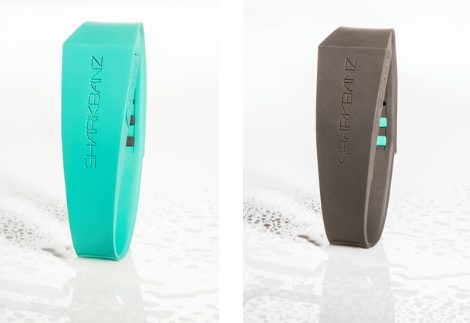 The scientists David and Nathan worked with have patented the technology, establishing the credibility of the working product. Available in November, this father and son have even jumped into populous shark waters to test the band themselves.
These wristbands are specifically targeted at sharks that roam in shallow, murky waters near the coasts. These types of sharks are excessively reliable on their electro-recpetors to make sense of their surrounding, possessing extreme electro-magnetic sense. Sharkbanz contain magnetic waves to disrupt these receptors. Once encountering these magnetic waves, the shark is not likely to return to that coastal area.
Watch the trial video here: https://www.youtube.com/watch?v=JNzyTl8LdyQ
These wristbands are not just for surfers. Any swimmer or beach-goer should give it a try. Sharkbanz's motto? "Protect yourself, protect sharks." Sounds like a win-win.
For more information, visit http://www.sharkbanz.com.
Twitter @Sharkbanz
Instagram @Sharkbanz
Facebook.com/Sharkbanz