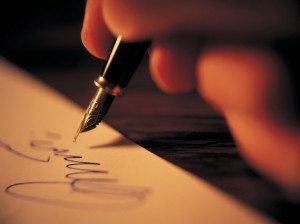 Google announces that they will have Major League Soccer player Darlington Nagbe sign exclusive " digital autographs" for his fans while he hosts a  Google+ hangout this upcoming monday. Google explains that after fans ask questions, Nagbe will digitally sign a photo of himself on a tablet which will then be emailed to the recipients.
Google says that their plan isn't to replace the customary physical autograph, but that this will make it easier for fans to share the autograph more readily with friends and family. Nagbe will be the first player from MLS to host a Google+ hangout event, and will be the first sports player to introduce the new form of autograph.
Chris Schlosser, VP of MLS Digital says, "The event is part of the league's continued efforts to reach out to fans using social media." Not only will the fans be able to receive a digital autograph from the event, but MLS and Google are encouraging fan to submit their photos to the Google+ community page with directed hashtags, in hopes of getting the chance to speak with Nagbe online.
MLS's partnership with Google+  is do to the league's desire to connect more exclusively with their large fan following. The company would like to give the fans the opportunity to connect more readily and often with these soccer players. Schlosser puts a high emphasis on connecting with his fans at a level in which they can relate. "We have the youngest fan base of any of the leagues here in the U.S. and one of the most tech savvy,"  "[social media] is really a natural way for us to reach out to our fans."