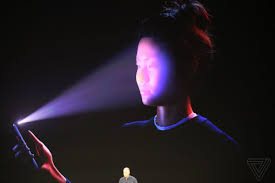 The new iPhone X has said goodbye to home buttons and Touch ID, and said hello to their newest feature–Apple Face ID. In late December, Apple released this new iPhone in honor of their 10 year anniversary. They have improved the camera, updated the software system and improved the phone's security, specifically with this new Face ID feature.
To unlock, all you have to do is simply glance at the camera. Face ID uses the new and improved TrueDepth camera and creates a map of the geometry of your face. Once you have enrolled your face, you just glance at the camera and the phone will unlock. Much like FaceTime or front camera photos, you should hold the phone at an arms length. This feature will work whether the phone is laying flat on a table, or if you are holding it naturally.
Does Face ID work on everyone?
Apple recently released that the new feature is less accurate in detecting children's faces. There is a high chance that there will be malfunctions with children under the age of 13. However, for adults, Apple Face ID is programmed to adapt to changes in your appearance. For example, if you are wearing makeup or decided to grow some facial hair, Face ID will still unlock your phone but might prompt you to enter your passcode in order to update the changes in your appearance. It should continue to unlock with certain accessories such as scarves, contacts, glasses, and sunglasses.
Overall, this addition to the new iPhone is one of the major reasons that consumers will spend almost $1000 dollars on a cell phone. Apple Face ID is a huge addition to the already popular technology and is keeping consumers on their toes waiting for the official release date.