The only thing that remains constant about social media, is the fact that it is constantly changing. Last month it was Snapchat next week it could be Facebook, but this week it is Instagram. Instagram has updated its features by adding a poll aspect to its Stories.
Instagram Poll Feature
Instagram has updated again by adding a new sticker that you can post onto your Stories. It is just like any other sticker, and you can customize it to add the question or choices you want. This new feature is limiting in the fact that you can post no more than two options but is very easy for both the user and the followers. It is also very versatile in that users can pick any words they want which gives freedom to the ones that are creating the poll.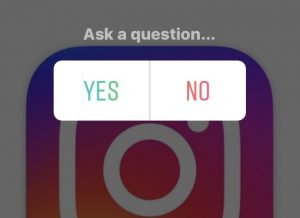 All anyone has to do to participate is watch a Story and tap which answer they want to choose. This feature is not anonymous either so those who post the poll have the ability to see what options their followers chose. This is another exciting feature for Instagram's users which they new would be popular because Snapchat added a similar feature to their app around a month ago. This features adds an interactive aspect to the app between followers and users, plus it is new, fun and exciting.
This is just another example of how social media is changing. Snapchat and Instagram have always been big competitors, adding similar features soon after the other and trying to stay on top. This is due to the fact that they are two of the most used social media sites of this generation, and we are all for the cool new updates and features that come from this competition. Instagram changed this week, what is going to change next?