Luxy is a new Android and iPhone app that takes a spin off of Tinder, but this gem of an app is exclusively for rich people.
If you are struggling to find the person of your dreams, have LOTS of money, and want to meet other singles in a similar situation, it may be time to download 'Luxy'.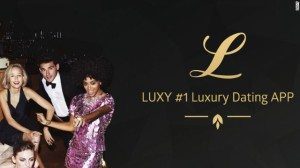 Luxy, the App
With the world evolving into a digital age, face-to-face communication has diminished and as a result, people are having a difficult time finding their significant other. Today, there are endless opportunities to meet single individuals over the Internet or right from your mobile device. What distinguishes Luxy from the rest of the dating apps? The primary goal is to eradicate people with low incomes. They want to cream of the crop here. This app targets wealthy individuals that seek to find other individuals at the same economic status. Luxy claims that the average salary of a male using the app is roughly $200,000.
Luxy vs Tinder
Luxy is used in a similar manner to that of Tinder. Once a member, you may add photos and a self description as well as scroll through other users profiles. If there is a person on the screen that is of interest to you, double tapping will "like" their account. If the feelings are mutual, the match will be made and a conversation is permissible. But the question is, how does the app determine whether or not an individual meets the "luxury" standards? Spokesman, Darren Shuster mentions that, "the app is in the works of establishing an income-verification system. However, in the meantime, they are looking for individuals to police itself." Well, it looks like just about anyone can qualify now.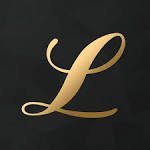 Let's take a look at the fallbacks to this "brilliant" idea. Reviews and critics have started to tear the app apart mentioning that it is a terrible idea. In fact, the CEO of Luxy refuses to release his last name. Seems a little bit sketchy, huh? The message from this app gives a negative perspective for those that are not as attractive or wealthy as the celebrities that we read about in the media. It portrays a negative connotation to an elite exclusive group. Even though the app is still premature, it currently has more than 3,000 members.
Lets just say if Louis Vuitton, Prada, Gucci, Cartier, Valentino are not already stocked in your closet, then Luxy is not for you.