Apple lovers rejoice! This week Apple's chief executive Timothy D. Cook unveiled the tech powerhouse's new generation of iPads, the iPad Air 2 and the iPad Mini 3.  With inventive features and fast performance speeds, the new iPads really have outdone themselves.  But, are the updates enough to resonate with consumers?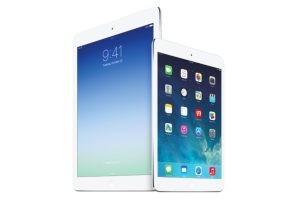 If you didn't think Apple could make the iPad Air thinner, they have proved you wrong with their latest update.  With a thinner design (supposedly thinner than a pencil) and a higher resolution camera, the iPad Air 2 is very much like the new iPhone 6, but without the phone.  According to Macworld UK, new features include touch signing that makes online purchases a breeze Touch ID fingerprint sensors, debuted on the previous generation of iPhones that allows users to open their devices just with the use of their fingerprint. But, with recent tablet sales floundering, will the new adaptations to the iPad help boost their sales once again?
The New York Times suspects that the new iPads, available on October 24th, will help Apple's sales. Sadly, the company knows that they won't rise to the extent of the triple percent growth spurt they incurred in 2010.  The new iPads, like many other Apple products are getting "thinner and faster" with every new generation.  Although these "feats in technology" are quite impressive, they have yet to have a long lasting connection with Apple's consumers.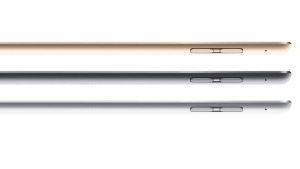 According to J.P. Gownder, a technology analyst for Forrester, it will take a larger screen, price cuts and more to get consumers excited about the new iPads.  His recent interview with the New York Times brought to light some of the issues Apple has with retaining customers on their basic products. They tend to be too similar to their previous models, making their demand decrease quickly.  Has the almighty of tech Gods finally uncovered a weak-spot?
We have to be honest with ourselves.  As an Apple consumer myself, I do not see terminating my time with the company anytime soon. Like many other people of this world, I rely heavily on my Apple products.  But with rapidly decreasing sales on desktop consoles, tablets, and the discontinuation of the iPod Classic, it seems as if Apple is losing focus on the products that brought them to greatness.
For more information on Apple Inc. and their products, check out Apple.com.