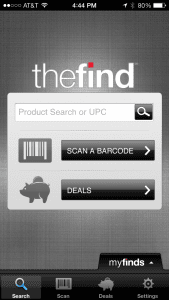 It's almost that time of year again – yes, it's holiday season – and that means time to start thinking about gift-giving. The never-ending lists of friends and family to buy presents for are piling up, and you have no time to shop for any of them. It may be holiday shopping season, but don't panic just yet… TheFind is here to help with a personalized online shopping search engine.
Many people might already be familiar with TheFind, the largest personalized shopping search engine in the North America, but yesterday Oct. 17, the company announced the release of their iPhone/iPad app – just in time for holiday shopping season!
Personalized Shopping Search Engine:
TheFind uses patented e-commerce technology to create an accessible and dependable shopping experience for any consumer. TheFind's intricate search engine specializes in product-centered shopping by searching through every store across the Web to put the best products and deals right before your eyes.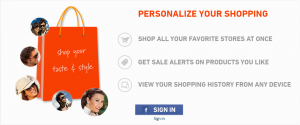 TheFind for iPhone and iPad:
Similar to the website, TheFind for iPhone and iPad features user shopping preferences and personalizes their search results based on user's Facebook likes and shopping behavior. In other words – TheFind gets to know you (just like Google). It learns your tastes and preferences from tracking activity, purchases, and likes then customizes its feedback to include more of your favorite stores and brands.
In addition, the app scans barcodes to locate the best available prices and similar items to compare. There is also a feature that allows users to shop locally by finding products at nearby stores while taking advantage of deals at any store across the web.
TheFind Deals:
TheFind also offers deals to its users which include discounts, promotions, sales, and other offers. Deals are organized by "Top Deals," "Stores," or "Categories," which vary anywhere from women's apparel to consumer electronics assuring there is a category for any and every shopper out there.
TheFind is not your average search engine. It helps shoppers save time and money by connecting its users with whatever they want immediately while offering the best prices and deals. So, ready to start your holiday shopping? TheFind is here to help.