Travel is expensive, and if you are spending the money to go abroad, you want to get the best experience you can get without breaking your budget. These 10 apps will provide you with the best guides, advice, and tools to get the best out of abroad.
1. Sk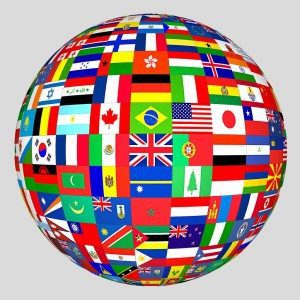 iplagged
If you are planning your trip abroad the first step is getting there. There are multiple airfare apps, but Skiplagged has the most updated cheapest flights you can find on the app store or online. The layout makes it easy to access, search, and save flights you wish to take.
2. TripAdvisor
TripAdvisor is the best app to use when traveling to new places you have not been to before. It provides thousands of reviews from different people from all over the world who have stayed and traveled to the location you are about to. The app's rating system makes it easy to navigate based on budget and recommendations. If you are trying to find the best place to stay for your money's worth, TripAdvisor will not disappoint.
3. Bonjournal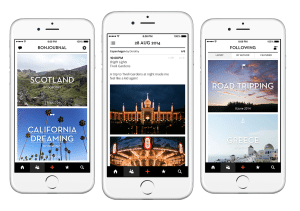 Bonjournal is a newer blogging app, that makes it simple to document your time traveling with photos, captions, and comments. It is also a great tool to decide where you want to travel to. The app has hundreds of bloggers who have already posted excellent road trip routes and city reviews.
4. Mint
Travel is expensive and traveling abroad is even more expensive with exchange rates and money conversion. Mint is a great app to document your spending and create a budget based off what you want to spend on food, drinks, nightlife, and shopping.
5. Viber
International phone bills can become the most expensive part of your travel. Instead of buying an international plan, download Viber! The app allows you to message, audio call, and FaceTime anyone in your contact list. You can even use it when you can't use your cell phone if you are traveling in London, with their new wifi enabled tubes!
6. Citymapper
What was life before navigation? Citymapper provides constant updates of train times, traffic, and areas of interest in any global city.
7. Airbnb
Want to immerse yourself in the culture you are visiting? Airbnb allows you to save money and still be in the best location in town, by renting flats, apartments, and homes from the locals! Browse different accommodations based on your preferred location and budget.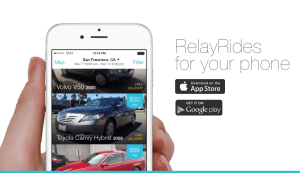 8. RelayRides
The newest app to take advantage of when traveling is RelayRides! The Airbnb of cars, allows you to rent a car from a person near your location. Why pay surcharge Uber rates when you can go on a Road trip and rent a car for only 30 dollars a day?
9. Hotels Tonight
If you are a spontaneous traveler, Hotels Tonight is the perfect app to save some money. The app can only book a hotel 24 hours in advance, but provides you with the best deals at the nicest hotels that didn't get booked out that night.
10. Yonder
Feeling adventurous, but don't know where to find it? Yonder is a new app that provides a community of avid explorers who post the best spots to go near you. Whether you want to go biking, camping, climbing, hiking, or fishing, the app allows you to choose up to three activities and will connect you to a community other explorers who can tell you the best adventures in the area.
To keep your privacy information protected while you are abroad, make sure to check out: https://www.ndsu.edu/its/security/traveling_abroad_with_electronic_devices/