With the release of Facebook Live in April 2016, Facebook has seen little engagement with their millions of users. How so? This top social media platform should be seeing a high number of results, right?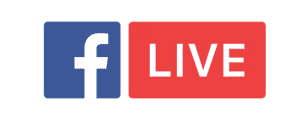 Facebook Live is simple and easy to use, yet Facebook users are not using this new tool as the social platform as originally hoped. Because Facebook Live is so personal and well, live, many are uncomfortanle with the broadcasting aspect of the feature. Rather than editing or altering a post, Facebook Live provides a new element to social engagement by generating live content.
Facebook Live Campaign Seeks More User Engagement 
In hopes of gaining more user attention, Facebook recently launched a Facebook Live campaign. The video ads will center around user-generated content. They will showcase each individual and personal way the platform's new tool may be used. All shot on a phone, the videos recorded capture the fun and spontaneity of the format.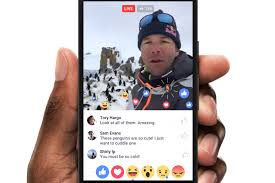 Each ad, to be shown on both TV and Facebook in 15-second spots, begins with a 3-2-1 countdown, just as a Facebook Live video would. The videos also capture user's comments and emotional reactions, further demonstrating the engagement each Facebook Live post receives. From a powerful lightning strike during a storm to a dog in costume, these user ads truly bring a personal element to the Facebook Live campaign.
Along with the personal user videos, the Facebook Live campaign will also include several tutorials on how to go live. Even though these ads will have the same feel as user content, they will be more educational. By giving Facebook users ideas on what to share live, these tutorial ads will also contain step-by-step instructions. Facebook hopes that the user videos, along with the tutorials, will lead more individuals toward Facebook Live.
Wanting to make the world more open and connected, Facebook hopes their Facebook Live campaign helps users feel more comfortable about sharing their experiences with others.