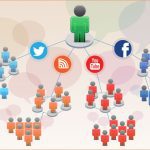 If you think that everything you see on Instagram is unbiased, you're wrong. Social Media Influencers are subliminally telling you what to you want to buy. And, they're making a generous living doing it. 
Hours ago, 60 Minutes released a special on how social media influencers are turning their followers into dollars. Advertising agencies are paying social media influencers huge amounts of money to post certain photos and content. What was once a hobby for the selfie-generation is now a multibillion-dollar industry.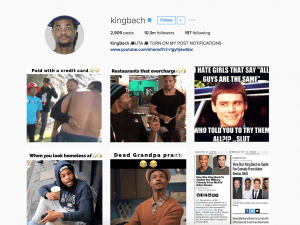 60 Minutes spoke to Andrew Bachelor, Amanda Cerny, and Logan Paul. All three of these social media influencers are known by most millennials. In addition, they all live in the same apartment complex. They collaborate on many projects. According to Bachelor, unlike traditional media that competes for attention, fellow influencers help each other gain more followers.
Reach and Spread
The reach and spread of these social media influencers is unparalleled. Bachelor has 37 million followers across all his platforms. He told CBS that he gains thirty to forty thousand followers on a daily basis.
Low Production Cost
One of the biggest benefits of their business is the low production cost. Social media is completely free on almost every platform. The content they create costs little to nothing.
High Payment
Social Media Influencers pocket almost all of the money advertising agencies pay them. 60 Minutes reports, "According to Captiv8, a company that monitors online advertising, influencers with 7 million followers — just a quarter of Bach's — can charge up to $300,000 for a YouTube video or more than $100,000 for an Instagram post." Is anyone else reconsidering their career path?
The reason they are making so much money off one cheeky video? That one cheeky video reaches millions of followers. This is much more effective (and seemingly natural) advertising than traditional tactics. To put things into perspective, one of Bachelor's videos will likely be watched by three times as many people as popular TV shows aired at primetime.