Imagine a fashion brand that listens to what you want; a brand that is inspired by your personal tastes and preferences; a brand that is driven by its consumer's requests. Imagine a fashion brand that allows Internet users to create mood boards that inspire the brand's future collections. Imagination… meet StyleSaint.

StyleSaint is a Los Angeles-based fashion apparel company. Yet, unlike your typical fashion brand, StyleSaint designs its products and collections based on inspirations from digital consumers rather than solely by the designer's ideas.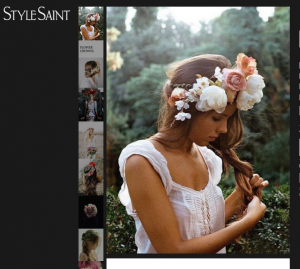 The young company has a mission to change the way fashion is discovered, delivered, and consumed across the world. StyleSaint invites digital fashion enthusiasts to create tear sheets and Style Books, allowing users to become editors of their very own online fashion magazines. Then, StyleSaint's founder and designer, Allision Beal creates fashionable collections every six to eight weeks  based on the Style Books created by StyleSaint's digital community.
StyleSaint's Creative Collective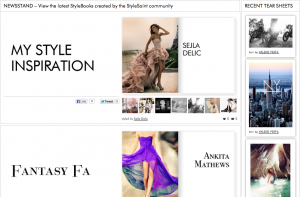 This consumer-driven community is what StyleSaint refers to as a "Creative Collective." By prioritizing the power and influence of the Internet, the company urges its content creators to share their digital magazine creations via personal style blogs, Facebook, Twitter, Pinterest, and other social medias.
StyleSaint is pushing to create a style revolution driven by consumers and digital media. So, by listening to its global audience through the creation and aggregation of tear sheets and Style books, Beal gains inspiration to translate into the production of collections.
Shop StyleSaint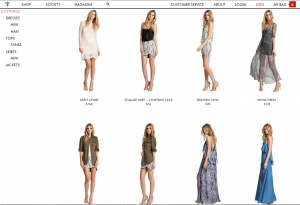 The StyleSaint collection is available to shop online. With new styles launching every week, consumers don't have to wait for fashion seasons to be over before seeing new styles and products. StyleSaint always keeps the consumer in mind, offering affordable price points ranging between $30 and $200. While maintaining a high-end aesthetic, this price point is still achievable through the inclusion of the consumers in the design process. Hence, StyleSaint fashions are offered directly to the consumers with the elimination of any middleman retailer or mark-up pricing. With that said, StyleSaint is able to provide products it knows its customers want and offer them at a wholesale price – a win for both parties.
You can be apart of this digital style revolution too… for more information or to create your first tear-sheet or Style Book visit StyleSaint.