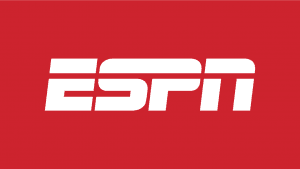 Barstool and ESPN part ways after one full week of partnership. The two came together over the last few weeks to structure a deal that featured a new show, Barstool Van Talk. The partnership yielded a fairly divided response from ESPN's constituents. Barstool is known for its in-your-face online content. Additionally, Barstool is led by many strong on-air personalities including their president, Dave Portnoy. Portnoy, has been heavily scrutinized for his posts (both past and present). Because of Barstool's unrated past, many assumed that the partnership would be a failure. Others thought that the revitalizing spirit Barstool generates with its younger audience would pair nicely with ESPN's pristine production team. The latter could not be more wrong.
Ponder Breaks the Ice
Last Tuesday, October 17, Van Talk premiered its first episode with ESPN. On this day, host, Samantha Ponder, greeted Barstool with deliberate sarcasm via Twitter. Ponder referenced a blog written in 2014 about her. Portnoy, who helped write the blog, defended Barstool on Twitter, "Everybody out here getting mad, committing libel." Barstool had a social media storm on its hands before the show had even aired live.
The Show Must Go On
Even as Twitter-hell rained down on Barstool (and ESPN for that matter), everyone knew the show must go on. So in the midst of chaos, Barstool Van Talk aired for the first time on ESPN. Van Talk started on-time at 12:00AM CT and ran for the allotted time. The ratings it received were actually quite solid. Even at the late-night slot, BVT was able to bring in an average of 88,000 viewers.
Barstool and ESPN Part Ways
Even with the success, ESPN received such backlash from the Ponder Twitter barrage that they cut ties with Barstool. President, Dave Portnoy, seemed to feel reassured in his press conference he held this week (October 23). At first glance, this looks like a failed attempt at a potentially revolutionary partnership for ESPN. ESPN has lost popularity with its younger audience and many deemed this partnership as a step to regain that audience. It seems that Barstool will continue to grow independently. Maybe one day Barstool will become direct competition to their counterparts at ESPN. Until then, back to Internet dominance for the boys from Boston.