I have been a Southern Methodist University Tour Guide for almost three years now. In my opinion, it's a great job: good pay, flexible hours, and invaluable customer service experience. However, it has come to my attention that Google is looking to put me out of a job. Thanks, Larry Page.
Through Google+ and Google Hangouts, Google is aiming to become the ultimate Internet college information destination. Admissions offices around the country are beginning to use Hangouts, a multi-person video chat platform, to communicate with perspective students. Students can chat with Admissions Counselors about academics, student life, and financial aid – all from the comfort of their living room.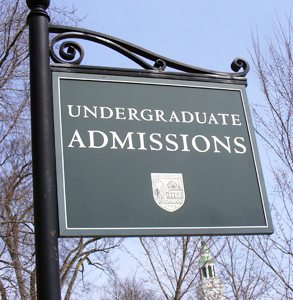 The universities partaking in these hangouts are the real deal: Bowdoin College, University of North Carolina, University of Notre Dame and Bucknell University, just to name a few. In a troubled economy, Hangouts makes it possible to bypass the stress and financial burden of a cross-country visit.
Perspective students aren't the only ones who are jazzed about the virtual admissions experience. Colleges are excited about the benefits, too. "I'm on a trip to Seattle right now, and I don't get a chance to reach all the students in Seattle that would like to know about Bowdin," says Scott Meiklejohn, dean of admissions and financial aid at Bowdoin. "I could imagine that out there, there is a really talented student in Helena, Montana where we may not send someone on a regular basis. I hope this would be a good way to reach people who can't find their way to Maine."
While this may decrease the number of students on my tours, as an out-of-state student at SMU, I can appreciate the functionality and practicality of Hangouts in university admissions.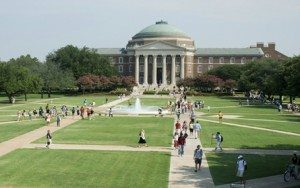 Would you take a virtual tour instead of a real one?