Watch out, Facebook Messenger and WhatsApp. Messaging App Telegram just raised the bar for social networking by adding games to its platform.

Messaging app Telegram is becoming one of the top messaging services in the world. It's number one in the app store for social networking in over 40 countries. According to The Verge, when WhatsApp went down for four hours in 2014, nearly 5 million people signed up for Telegram. What makes Telegram so special though?  Well, according to Telegram's website, it is "a messaging app with a focus on speed and security," and "is like SMS and email combined." The app allows you to create "secret chats" with friends that offer encryption on both ends. It even takes after Snapchat by allowing users to send self-destructing messages.
Just last month, messaging app Telegram added Snapchat-like filters, and followed up with a new gaming platform on October 3rd. The new gaming feature, which was released for Android users earlier this month, is currently controlled by bots. When a user wants to play a game, they simply message a bot, as they would a real person. Right now, there are only 30 arcade-style games available for users to play for free. The HTML5-based games are all created by game developer, Gamee, however, Telegram is reaching out to other developers to build games on its platform. These features set Telegram apart from other messaging apps, since many of its competitors focus solely on the messaging aspect.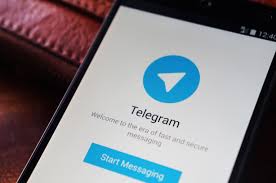 Telegram's gaming features also reveal a whole new revenue model for messaging services, as they plan to start incorporating in-game purchases. Right now, no other messaging services offers exactly what Telegram does. Uniqueness doesn't seem to last long in the app world, however. It's only a matter of time before rivals such as Facebook Messenger, WhatsApp, Kik and Snapchat start incorporating games too.