Retailer-backed mobile payment app CurrentC was hacked earlier this week, and testers' email addresses stolen.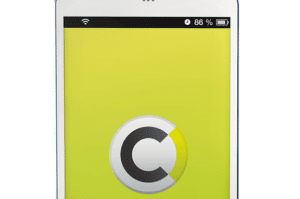 The conglomeration of retailers including Best Buy, Gap, WalMart, Sears and 7-Eleven, among others, who are backing the mobile payment app CurrentC, announced that the Apple Pay rival was hacked earlier this week. The breach exposed an unverified amount of email addresses, and zip codes, of anyone who submitted personal information to participate in the pilot. The developers of the CurrentC service, Merchant Customer Exchange (MCX), publicly defended the app's security system in a press conference earlier this week. MCX CEO Dekkers Davidson argued that the group was attacked because it was "challenging the status quo" with its mobile payment service, CurrentC, which bypasses credit card companies' profitable transaction fees. So "none of this comes as a surprise" to Davidson.
 MCX comments on the hack
MCX downplayed the security breach in its public statement and Davidson gave similar reports. "The CurrentC app itself was not affected," said MCX spokeswoman Linda Walsh in an email Wednesday. Davidson followed up claiming the term "breach" was inappropriate to describe the situation. "This is not a breach. It was only email addresses," said Davision. "We will learn from it. It will not slow us down."
The organization, which promotes the CurrentC app as safe and secure even as merchants' systems are hacked on a more regular basis, ensures "the technology choices we've made take consumers' security into account at every aspect of their core functionality." According to Davidson, "CurrentC is far more secure than alternatives that have been advanced in the last several years. The hack reminds us that there are people motivated to steal information. [But] this will make us stronger."
To read more about CurrentC visit: http://currentc.com.