It's November 1st, and that kicks off the second year of  Digital Fashion Week ever. Just when we thought fashion weeks around the world were finally over until next season, Singapore hosts Digital Fashion Week through the 4th of this month.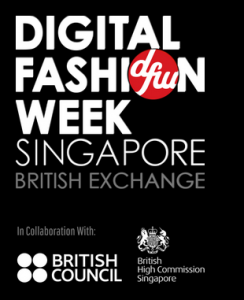 Digital Fashion Week brings the fashion industry the first shoppable live streaming fashion week. The effort is a joint partnership between Digital Fashion Week (DFW) Creative, YouTube, Google+ and Twitter to incorporate the media that already influences the world today   bringing the latest fashion to consumers in real time.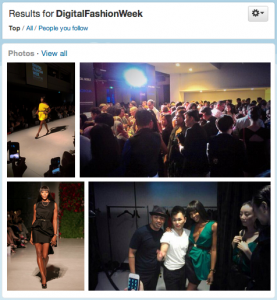 While the live streaming  of fashion shows has already become progressively popular in fashion weeks across the world, Digital Fashion Week takes this innovative technique to a whole new level. Online viewers all over the world are offered access to watch the entire event live – including backstage coverage, pre/post show interviews, and runway shows.
The key to this project, however, is interaction. Users are encouraged to interact with #DigitalFashionWeek throughout all major social networking platforms. This further enables users to make instant purchases direct from the runway, with a delivery period of 4 to 8 weeks – a huge step for fashion week as a whole, since many critics complain about the fact that fashion weeks are showcasing garments that aren't even available to the public until several months later. 
Singapore hosted the first-ever Digital Fashion Week in 2012 with supermodel Andrec Pejic, legendary fashion icon Patricia Field, America's Next Top Model winner Sophie Sumner, China's top fashion designer Guo Pel, and 6 of Singapore's top fashion designer labels as a part of the event. The event brought in more than 2.7 million viewers.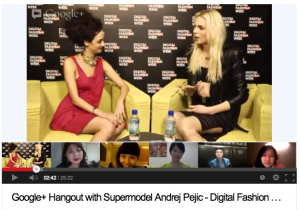 Supermodel, Naomi Campbell will help lead Digital Fashion Week this year debuting as a model in the event's first runway show.
For more on Digital Fashion Week, check out digitalfashionweek.com and be sure to connect with #DigitalFashionWeek on Twitter, Facebook, YouTube, and Google+.