When lazily scrolling through your Instagram feed this afternoon, did anything in particular catch your eye? Or did the first ever advertisement on your Instagram feed slide by announced?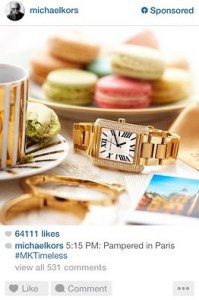 Today, Instagram made history as they launched their first paid advertisement. The ad, from lauded designer Michael Kors, featured a diamond encrusted gold watch among a colorful background of macaroons. The picture was simple, understated and featured no text.
To be honest, I noticed the picture today and had no idea it was an ad. I admired the watch, made note of it for my Christmas list, and kept on scrolling down my feed. It was only later when I came across the article announcing the milestone that I realized it was even a paid spot.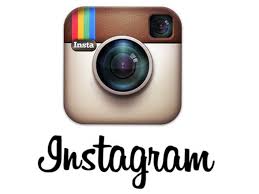 In September, Instagram first announced their plans to feature paid advertisements in users' feeds regardless of their preferences. I was skeptical and considered it an infringement on our social media privacy. However, after the subtlety of the first advertisement, I think I may be a believer. Kudos to Michael Kors and Instagram.
Did you see today's advertisement? If so, did you recognize that it was an advertisement and what are your thoughts moving forward?