Last Thursday an Instagram account used to intimidate and identify violent crime witnesses in Philadelphia was finally shut down. The account, "rats215" had nearly 7,900 followers. Through the account over 30 witnesses had been exposed since February. In addition, the account posted confidential photos, police statements and a testimony.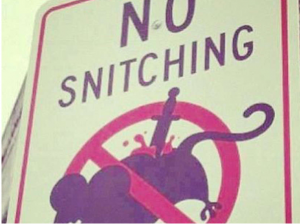 The Instagram account was used to expose "rats" and prevented further witnesses from testifying in violent crime cases throughout Philadelphia. Daily posts were published on the account, some of which were extremely aggressive. In one post, the account-holder praised the North Philadelphia drug kingpin, Kaboni Savage. Savage was sentenced to death in June for 12 murders, which was in retaliation for witness' cooperation with the FBI. The account-holder used this opportunity to warn potential or current witnesses, "we will get at you in time."
The account had an unfortunate amount of encouraging and avid followers. One commenter wrote, "put some new rats, I needa put a hit out on them" and another titled the page as  "(expletive) perfect".
The account had more than 150 photos, some of which were deeply concerning the authorities due to the privacy of the situation. For example, rats215 posted photos and evidence from a shooting case, which was handled in secret grand jury. In addition, the account posted photos that appeared to have been taken inside the court house while a witness was testifying.
Although the account has been taken down, authorities are doing their best to find and hold responsible the person behind all this.