A bizarre glitch is affecting Apple users worldwide. Last week users reported various problems with their devices. The most notable was the iPhone autocorrect glitch that automatically changes the letter "i" into a strange symbol.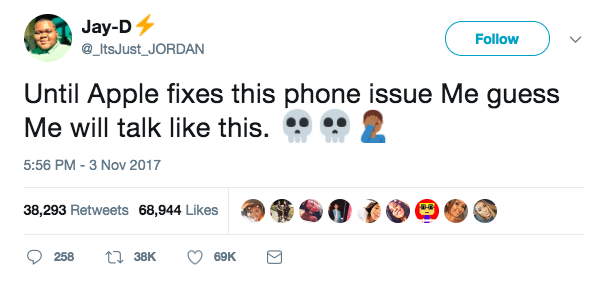 Widespread complains on social media first brought the problem to light. Some even reported the glitch carrying over to their Mac computers. This is due to Apple's shared dictionary iCloud service. The new feature
automatically updates all Apple devices with the same predictive text patterns, even when they are gibberish. If you think sticking to the old software will protect you from the glitch, you might think again.
The iPhone autocorrect glitch is affecting both iOs 10 and iOs 11 users.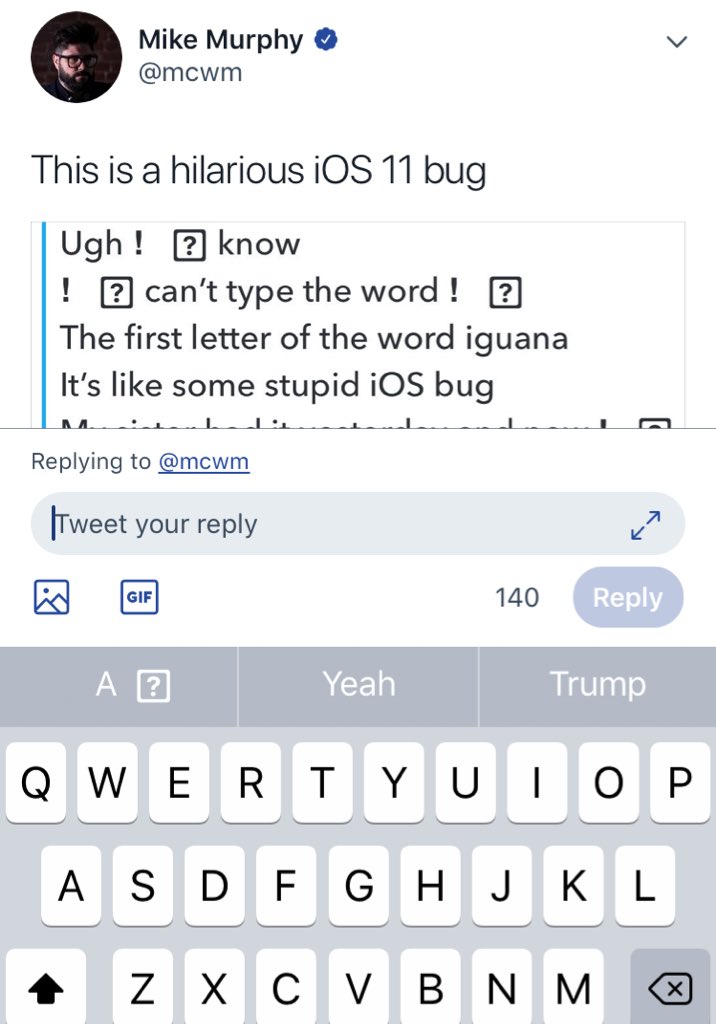 The internet shared clever ways to divert the issue until Apple provides a solution. Some have switched to the spelling "eye" and others are opting to use the eyeball emoji. Thus far, Apple declined to comment on the issue and instead directs people to this article, which gives a temporary solution. They are reportedly working on a software update to fix the problem.
Many have taken to the internet to express their frustration. Tweets and memes about the glitch exploded over the weekend. Apple's software problems lined up with the release of their newest product. Many are jokingly accusing Apple of masterminding the glitch to force people into buying the $1,000 iPhone X. Apple's Twitter was flooded with thousands of complaints within hours and has yet to offer an explanation.
One breakdown of the glitch by the telegraph.uk attributes it to emoji software. The character replacing I's is called VS-16. This is a code generally used to produce emojis. The iPhone autocorrect glitch shows "A⍰" instead of an emoji, neither of which are what users want to type. Regardless of what may be the cause, we can hope that wide coverage of this issue encourages Apple to produce a fix fast.