In May, Yahoo revealed a new version of photo sharing site Flickr, complete with 1 TB of free storage and the ability to upload full-resolution photos. Although early reviews were glowing, the results have been less than satisfying. The number of Flickr's unique monthly users has dropped from 27.3 million to 26.2 million: over one million since the May announcement.

What's the deal? For starters, an old favorite is making a timely comeback. Photo sharing site Photobucket beat out Flickr last month with 26.4 million users.
Photobucket is hardly the new kid on the block, as it was launched in Denver in 2003, a mere year before Flickr's inception in 2004. While Photobucket's leadership has changed hands many times in the past ten years, its break up with Twitter last year proved to be a healthy one. After a giant revamp of the site, Photobucket now has more than three billion photo transactions daily.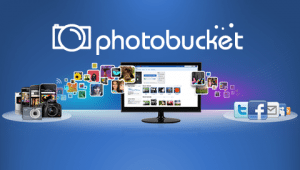 Photobucket may have conquered Flickr, but is it strong enough to take on the real king of the digital photo world? Instagram is undoubtedly the major player in the field right now. However, one could argue that Photobucket has an actual revenue strategy and platform, since they have been running ads since 2004. Instagram has only recently been airing ads – a hotly contested new feature. Only time will tell who is destined to come out on top of the photo-sharing realm.