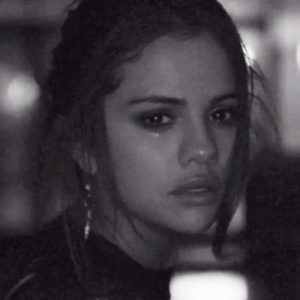 Selena Gomez recently released a new song with music video, which is leaving people speechless. It seems like Miss Gomez is putting more of herself out there and expressing her feelings towards her ex-boyfriend, Bieber, to the world. "The Heart Wants What It Wants" is a deep emotional song that will relate to many women and girls pushing Gomez to success in her musical career.
According to Billboard Gomez's new track enters the Hot 100 as the Hot Shot Debut at No.25, which is not bad at all. Even though Selena Gomez is only 22 years old, she's sharing a more mature emotional side of herself.
The music video starts with Gomez's voice reflecting on herself and her past relationship. Her voice even breaks a little, "…I felt like I know him, though, and I know his heart, and I know what he wouldn't do to hurt me. But I didn't realize that feeling so confident and feeling so great about myself and then it just be completely shattered by one thing. By something so stupid. But then you make me feel crazy. You make me feel like it's my fault. I was in pain."
If you haven't heard the song or seen the music video I recommend that you do. You must watch the video though, that will get to you. This new release will be something that will push Gomez to success. It will be one of the first times she will not only be seen as an artist, but a women, an individual just like anybody else.