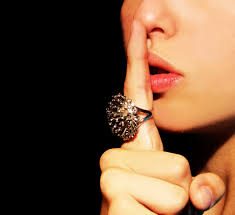 Love is a wonderful thing, and finding love is an even more wonderful thing. Some people meet their soul mates on the playground in their youth, in their High School cafeteria, on orientation day of college, love finds people at different stages throughout their lives. Thanks to social media outlets like Facebook, we as outsiders are guaranteed a front row view to some of the most lovey dovey, lip smackingly, obnoxiously happy, couples in the Facebook world!
Don't get me wrong, I think that happy couples are great. But, do myself and the rest of Facebook users need in-depth status updates describing your love life, up-close photos of you french kissing, or  a photo of the ridiculous bouquet and chocolates you received on Valentines Day? Alright, I might sound a bit bitter right now, but let me present you with a few scenarios that will surely make you ask yourself "Is this really necessary to post on Facebook?"
Facebook Scenarios:
1)  The posting of status updates and picture updates in honor of anniversary milestones… Is 3 months really a milestone?
2) The Facebook Photo exclaiming that you said " Yes!" when he proposed…First of all, who would say no with that right? Secondly, obviously you said yes because it's not like you're going to post a photo of you saying " I said no!!"
3) Lastly, the ever so unnecessary photo of you and your honey in bed together. No one wants to see you in bed together, no one would ever have seen you in bed together had you not posted it on Facebook. A photo share like this is not only inappropriate, but it is down right weird! Stop posting photos of you in bed, the kissing selfies are bed enough.
I hope that these examples have scared you enough to think twice before posting that french kissing selfie with your loved one that you think is so precious. It is even more precious if that photo stays between the two of you. Cherish the moments you have with a loved one and keep them sacred by not sharing them with anyone else!