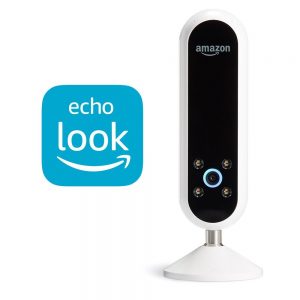 Just when you think Amazon cannotcome up with anything new, they surprise you. One of the newest Amazon gadgets is the Amazon Echo Look. This new gadget is an unusual route that Amazon has taken to make the lives of consumers easier with just the touch of the button or the sound of your voice.
Amazon Echo Look is an Echo product focused on style. This product still uses the famous Alexa, but now she helps you to look your best. With the sound of your voice, The device will take a full-length photo, or even a short video, of your outfit and build your own personal lookbook.
How to access the Amazon Echo Look photos?
In order to see the videos you can access them from an application called the Echo Look app. Here you are able to view your outfits, select your favorites, and share them with friends. It analyzes the brands and styles and colors that you wear the often. There is also a Style Check where you are able to get a second opinion on which outfit looks best. This service combines machine learning algorithms with advice from specialists.
When will you be able to get this new Amazon product?
The Amazon Echo Look is not available to the public for purchase at the moment. Amazon is currently selling product for $200 on an invitation-only basis. There is a way to request an invitation if you are so inclined, but there is no guarantee that they will accept the request. There has been no official release date on when it will be open to the public for purchase and Amazon has given no word as to why they are selling it this way.
How do you feel about having relying on a machine to dress you? comment your feelings below.