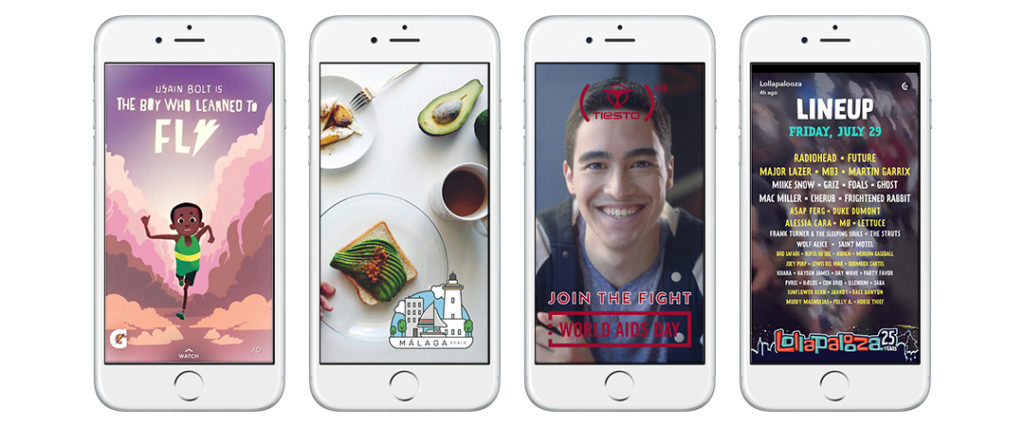 Snapchat advertisements work for brands. They are the latest trend in the world of social media and they absolutely work. They look and feel like a Snapchat story, however, they are definitely not a story.
How do Snapchat advertisements work for brands?
Brands utilize Snap ads in a full screen, vertical format that allows a degree of customization. Often times users fail to recognize they are even looking at an advertisement because they flow so well within the framework of the app. They will watch a friend's Snapchat story and then suddenly it will play the advertisement as if it is another story. This is the exact reason why Snapchat advertisements work for brands. In fact, according to the Content Marketing Institute, this ad type has two times higher visual attention in comparison to Facebook. On top of that, it is also 1.3 times higher than YouTube. These numbers do not lie.
This ad format also allows brands to utilize a variety of media types. They can add links to view full websites and articles. They can even allow users to purchase the advertiser's mobile app without ever even needing to leave the platform. Brand campaign performance via Snap ads can be evaluated measuring number of views, viewing times of videos and so on.
Social media continues to innovate when it comes to brands and online advertising, and Snapchat ads are one of the most innovative forms yet. If you have yet to jump on the Snapchat ad bandwagon you absolutely need to. Brands tend to be hesitant when putting down money for such an intimate social media platform that often times fails to reach the audiences that Instagram and Facebook do, however, Snapchat advertisements work for brands. They work best to increase brand awareness and take advantage of the very nature of the app.  The bottom line is your brand needs to invest in Snapchat advertisements. They work for brands and are well worth the dollars spent.