Facebook, Instagram, and Twitter are the holy trinity of social media platforms. Every brand, company, or organization should be active on all three. There is also a second tier of social media platforms, which consists of Snapchat, LinkedIn, and youtube. Companies should be on it if possible, but regardless of activity, brands at the minimum should closely monitor the sites to continue to be aware of changing trends and topics. The third tier of social media leaves social media marketers confused. Pinterest, Tumblr, and Reddit. What are they, and do they need to be active on these sites?
The Third Tier of Social Media Platforms
Pinterest: 70 million monthly visitors
what is it:
Pinterest is a site for sharing and creating photos and compiling personal Pinterest boards full of images curated by you.
Is it worth it:
Only use this if you feel you can keep up with the social media. Unlike the other social media, Pinterest users don't just post or repin once a day but have a consistent flow of output each day.
If the brand lends itself to visual marketing through photographs alone, this may be for you. Remember words are limited to text overlay on images which do not always create a cohesive look and are less likely to get repined. So if the organization can convey its brand through photos alone and the social media marketer can commit to consistency, then Pinterest could be an asset to any organization.
Choose social media platforms based on what is right for your brand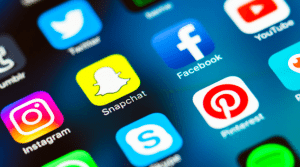 Tumblr: 420 million Tumblr users, 59 million posts per day
What is it:
Tumblr is a platform for micro-blogs. Users can share any time of media, text, photo, video, and audio to create a blog of their own. Tumblr focuses on self-expression.
Tumblr rarely shows follower count on blogs. The goal of Tumblr is not to gain a significant following but the ability to interact more closely with users.
Is it worth it:
Brands that can take the time to understand Tumblr and its users can gain brand recognition on this site by developing relatable material to its followers. Many organizations may find this redundant in a traditional blog, and many will have trouble finding the correct audience.
Reddit: 164 million unique visitors every month
What is it:
Reddit is an online discussion board where users vote on the user-generated content.
Is it worth it:
Reddit can be beneficial for the marketers if done correctly and below the radar. It cannot seem like marketing; the Reddit community is quick to ban users they feel are spamming them with promotional material. Not only can users vote to ban a user but can vote to ban the entire domain which can become a problem for a brand. For brands that can create authentic content, Reddit can be an excellent source of social media marketing.
The beauty of the third tier of social media lies in the fact that other marketers are confused on these as well, so the competition is low. These lesser-known social media platforms can be powerful marketing on tools. They are certainly worth looking into.