Dyslexic Dutch designer Christian Boer created a typeface designed to make reading easier for dyslexics. The new font is expected to help keep dyslexic readers' brains from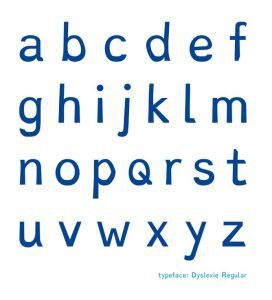 reading certain letters backwards or upside down, due to the bottom-heavy typeface.
United Kingdom charity, Dyslexia Action, reports that dyslexia affects about 10 percent of the world's population. Boer, the mastermind behind the font, stated, "Traditional fonts are designed solely from an aesthetic point of view, which means they often have characteristics that make characters difficult to recognize for people with dyslexia. Oftentimes, the letters of a word are confused, turned around or jumbled up because they look too similar."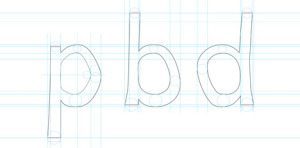 The new typeface is expected to be a way for dyslexic readers to read more quickly while retaining higher levels of comprehension due to the ability to not mix up the characters.
How to download the font
According to Slate Magazine, the typeface design is "currently featured as part of the Istanbul Design Biennial, Boer's Dyslexie typeface was originally conceived as part of his Utrecht Art Academy thesis in 2008. He has recently made it available for home users to download for free. Once installed, dyslexic readers can use the font to type, print documents, read email, or browse the Web."