T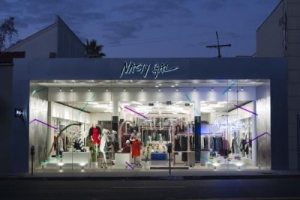 he well-known global fashion online store —Nasty Gal— finally opened it's first retail store today, November 21st in Los Angeles, CA. Located in the heart of Hollywood in the Melrose shopping area women and young girls now have access to a face-to-face shopping experience. 
"We've been having a dialogue with out gal for eight years this month and to celebrate that, we're taking the conversation offline," says Nasty Gal's Founder and CEO, Sophia Amoruso (Herald Online).
The LA Nasty Gal store offers everything also offered in the online store —apparel, shoes, accessories, intimates, tech and gifting. Plus, some o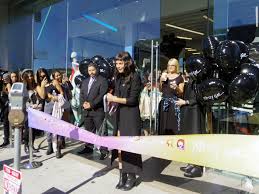 ther neat things will be available for customers to enjoy, such as: a shoe salon, magazine library and a live cactus garden. According to Biz Journals, the store is focused on the try-on experience, with a mirrored glass structure and the center of the space which houses five fit rooms. The rooms will allow shoppers to try on clothes behind two-way mirrored doors, allowing them to see out with complete privacy (Biz Journals).
Also, Nasty Gal has collaborated with genre-defying artist-of-the-moment Doug Rickard to mark the opening of the LA store with an exclusive and provocative shopping bag. This shopping bag is inspired by the 70s and 80s with a playful design (HeraldOnline).
The store is located at 8115 Melrose Avenue, Los Angeles, CA 90046. The store hours are Monday-Saturday 10AM-7PM and Sunday 11AM-6PM.