How many times have you left the house in rush, failed to check your phone's battery, and once on the road realized, "gosh darn it, 10% battery"? If this is a typical scenario for you, consider investing in one of these six bags for on-the-go charging.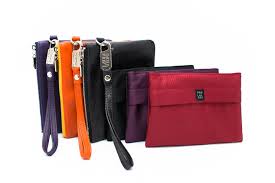 For the fashion-forward ladies, Everpurse and Hustle have designed a small, yet stylish bag with on-the-go charging capabilities. Both "clutch-like" bags charge overnight and will store enough power to charge an iPhone twice in one day. Its small design can be used as an actual purse (with the crossbody strap option) or can easily fit inside another purse. Prices range from $189 to $319.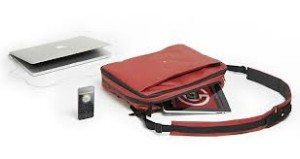 The latest addition to the device-charging market has launched this month. Phorce is a sleek-designed laptop bag that is tailored to charge all of your devices (laptop, phone, tablet, etc). This product is designed to allow the user to "roam free for up to two weeks without plugging into the wall." If you are interested in purchasing one of these revolutionary bags, they are sold on phorce.com from $349 to $449.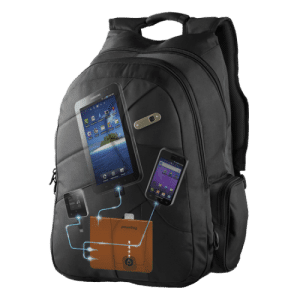 Just like Phorce, Powerbag and Energi+ are "charge-all" bags. Both items are essentially a backpack with four compartments designed to charge four devices at once. Powerbag and Energi+ must be charged up (via cord and outlet) prior to use and will garner enough power to charge each device for a day, but not for two weeks. Various models of these product are available for $139-$199.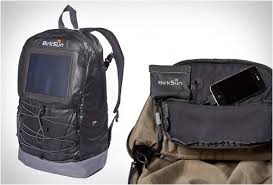 For the techie that enjoys going outdoors, this product is for you. Birksun is a device-charging backpack that uses solar panels to devices. The cords inside the bag allow you to power up just about any device. However, when the sun isn't shining, Birksun also comes with a power cord to plug into a wall for on-the-go charging.