It's officially the holiday season, which can only mean one thing: shopping. Online shopping is as popular as ever for the holiday's, allowing customers to forego the busy mall and shop from the comfort of home. However, online shopping leads to days (and sometimes weeks) of waiting for packages. One online retailer is combating this online shopping myth, Amazon. Already known for their prime service two-day shipping, they recently introduced Amazon's Sunday Delivery.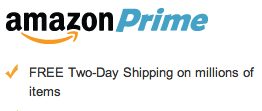 Introduced on Nov. 8, 2013, Amazon's Sunday delivery option allows customers to order on Friday with two day shipping and receive the package on Sunday, instead of the standard Monday. Amazon Prime customers are eligible for this free two-day shipping and the Sunday delivery is currently available in Los Angeles and New York only.
Amazon will continue to expand its Sunday delivery option in 2014, with plans to deliver to Dallas, Houston, New Orleans and Phoenix. The company is hoping this new option will generate more sales and is part of their plan to grow due in conjunction with three factors: selection, lower prices and speed.
Amazon's Sunday delivery is in partnership with the U.S. Postal Service. This service will help the USPS emerge into the online shopping deliveries, they have recently been financially struggling.
In addition to Sunday delivery Amazon unveiled plans to increase staff by 5,000 in 17 centers thus year and hire 70,000 seasonal workers in the U.S. to help with holiday orders. At a time when many companies are laying off workers a powerhouse online company is doing the opposite, truly showing the power of the digital world.
Do you currently use Amazon for holiday shopping? Does the new Sunday shipping option entice you to use the site?