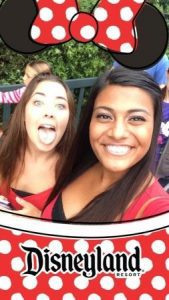 Snapchat's audience filter feature now let advertisers use personal information to target users. Snapchat does this through the use of their filters. Brands now target specific audiences based on gender, interests, and even time of day. Snapchat's audience filter feature is significantly more useful to advertisers than geofilters. Geofilters only enable them to reach a user's specific location. While geofilters and audience filters have different targeting strengths, Snapchat's audience filters provide more depth and precision to advertisers.
Snapchat's audience filter feature is at the forefront of digital advertising strategy for businesses and advertisers.
The new feature allows businesses to take part in the billions of photo and video-based conversations that take place every day. Businesses can now optimize creativity for the right audience, get efficient prices in an auction, and measure results in real-time. Whether advertisers want to reach sports fans, film buffs, or foodies, these new capabilities allow them to reach the audience that matters most for their business objectives. Snapchat has received some pushback on this feature due to the general stigma around targeted advertising and privacy concerns. However, this pushback seems minor in comparison to the wealth of opportunity and positive reception from the other side.
With Snapchat's audience filters also comes the opportunity for businesses to cut advertising costs. By employing goal-based bidding, advertisers on shares counted when a user shares a snap featuring that filter. The more users share the filter, the lower the cost also enabling advertisers to measure engagement and relevancy. Snapchat faces steep competition with other social media apps like Instagram and Facebook. Therefore, the introduction of this new feature along with a complete re-design of the app aims to attract more users. By making the app easier to navigate, Snapchat hopes their audience filters will usher in a new era of the app. Snapchat's audience filters launch next month and continue to garner anticipation and media attention.