Harry Potter Weekend on Freeform will never happen again. It was announced that HBO will be buying all 8 of the Harry Potter movies. This means that for the first time, you will be able to stream the iconic series. This is especially exciting for those who subscribe to HBO already.
No More Harry Potter Weekend on Freeform:
Harry Potter Weekend on Freeform was wildly popular and an event that people looked forward to. Now HBO has bought the streaming rights for all of them. This major change will take place on January 1. The announcement was made via tweet and has attracted a lot of attention. HBO also already owns streaming rights to Fantastic Beasts. This new addition from J.K. Rowling was a huge success, so with both sides of the franchise, HBO will become even more appealing.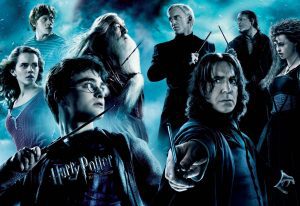 The first question that comes to mind is probably, 'What happens to Harry Potter Weekend?' With the ability to stream, it takes a bit of the fun out of those weekend long binges. Also, those who do not have access to HBO or HBO Go will no longer have a way to catch up. This is probably a huge boost for HBO. Those on the fence about HBO will probably be more inclined to subscribe. But that is not all. HBO has announced that in honor, they will be airing the entire series plus Fantastic Beasts movie.