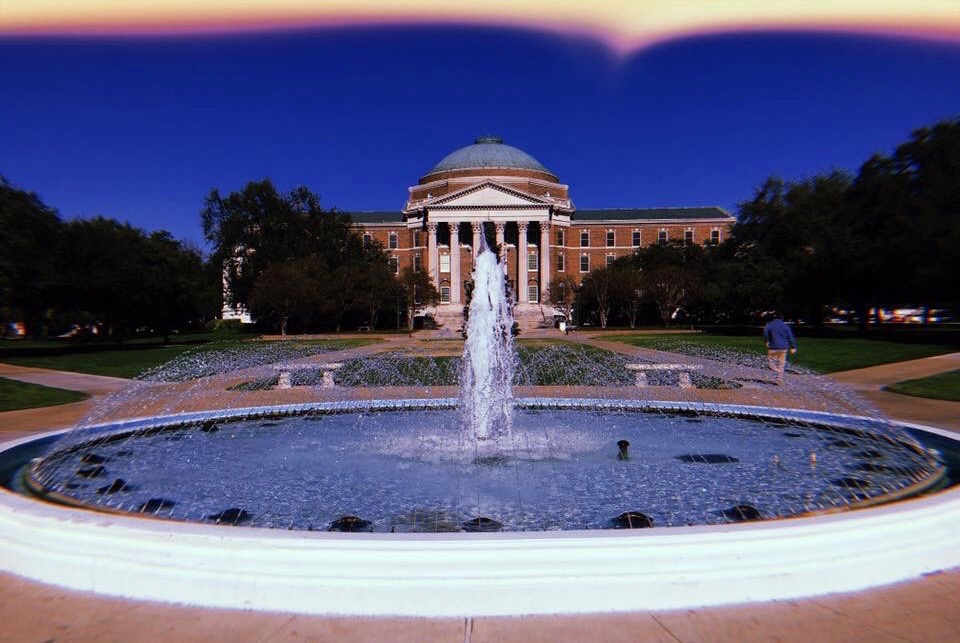 I am a member of the graduating class of 2020. Some might call us, the class of COVID-19. As my experience at SMU comes to an end, I cherish my 3.5 years on campus and last half virtually. When my journey began, I was a California girl. My identity was made from beaches, flip flops and In and Out Burger. The thought of home meant a drive down Pacific Coast Highway with the radio blasting and the windows rolled down. When I moved to Texas, I questioned my decision and happiness. However, my unhappiness could have been provoked by the size of my dorm room. All I knew was that this California girl wasn't ready to become a Southern Belle. Boy, was I wrong!
Finding My Voice
Growing up, I was known as Jim Irwin's granddaughter. To Green Bay Packer fans, Jim Irwin was the voice screaming the play by play during Sunday night football. What I learned by sitting in the broadcast booth beside him is that passionate communication moves people. During my experience at SMU, I knew I wanted my voice to have the same effect. Luckily, I found it in my majors, Corporate Communication and Public Relations. Professors turned into mentors as they challenged me to take leadership roles. With each semester, my confidence grew as did my success. My voice has been strengthened and will continue to represent SMU CCPA with pride. And if you ever are lucky enough to cross paths with Steve and Gwen, cherish it!
Looking Ahead
Although graduation has been postponed and several last senior moments have been taken, I am choosing to move forward while honoring my experience at SMU. 4 years have shaped me into a prepared young woman and most importantly, a professional elated to join the real world. I have accepted a job in Dallas working as an Executive Associate in Communications. A classmate within CCPA has turned into a best friend and now future roommate as we both tackle our next chapters together. SMU has truly given me everything which is hard to put in words as I type my final assignment of my senior year. When I press submit, college will be over but the relationships I formed and confidence I gained won't ever leave my side.
Forever a Mustang
When I reference home now, it's on the hilltop. My identity has transformed and consists of BBQ, tex-mex and line dancing. My late night snack is a honey butter chicken biscuit. SMU converted another Southern Belle and for that, I am forever thankful. My experience at SMU has come to an end, but my time in Dallas is only just beginning. Pony Up forever!