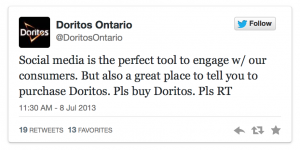 Parody Accounts vs. Real Accounts — the ultimate battle of the wits on social media. Companies should not only take notice, but take notes as parodies begin to gain more popularity than the accounts they mock.
Entertaining legions of twitter followers, these satire accounts have no trouble getting laughs but not everyone is in on the joke. Most companies are in the dark when it comes to social media, and the real joke will be on them if they don't step up their Twitter game.
Parody accounts are one of Twitter's most distinctive features. On this social media network you can virtually have any username to your liking, unlike on Google Plus and Facebook. Due to Twitter's relaxed rules on parody and satire, these accounts have become the most celebrated form of poking fun at others.