Wander is an app created by 29-year-old Singaporean born Krystal Choo. The app plans to bring back the excitement of discussion forums and group chats among strangers. The goal of the app? Choo wants to bring back the "social" aspect to social media. Social media websites like Facebook and Twitter have become overwhelming. You might have 1000 friends or followers, but how many of them do you really talk to?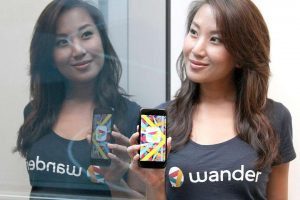 Choo created Wander to bring people together over conversation. Wander allows users to converse and interact with strangers all over the world who share common interests. Users who download the app can join conversations or create their own based of interests. New conversations made are either public or private. Users find new conversations to join through searching keywords or hashtags, for example, #doglovers.
Choo wants the app to be as convenient and user friendly as possible. Her idea came about after she felt the need to find travel companions to join her in her adventures. The original concept was a travel app for singles. However, this caused the public to perceive it as a dating app and it got lost behind the shadows of Tinder and Bumble. Once Choo took away the limits of travelers and singles, she found an entire new pool of users. These users had interest in the simple concept of the app: the ability to simply share thoughts and ideas on a shared point of interest.
Choo felt the responsibility to make sure users had the power to monitor their own conversations and report inappropriate content. She didn't want to create another anonymous app for people to chat about indecent desires. Choo wanted to ensure the app would create small communities. Users have the ability to flag content but there are also algorithms ensure content stays appropriate.
Since its launch, Wander has proven a success. In less than two months over 1,000 chats have started between over 10,000 users. One third of these users are active daily and even spend up to an hour on the app every day.
Download Wander and see what topics and chats you wander into.