There are so many different ways that social media can be perceived, viewed and used and one means of examining how different disciplines impact the way that social media evolves is considering companies that have created extraordinary experiences and services with their unique and ingenious uses for social media. Changing technology and consumer habits alter the ways that companies use social media but this is also impacted by the type of industry or services offered by a particular entity.
For most people, social media and hotels are for check-ins on Facebook and tweets about how great that massage is but Kimpton Hotels instituted a program that essentially has evolved into a rapidly responsive concierge system tied to social media. Kimpton was ranked 21 by Fortune magazine for its use of social media largely because of the creation of the social listening desk with the sole task of sifting through social media postings and addressing issues or using feedback to improve products and services. A guest who tweeted that she was under the weather received a bowl of soup, get well card, and hot tea after the listening desk contacted the hotel (Bessette 2014). In another industry such close scrutiny of behavior might backfire as that familiarity with one's shopping habits and interests becomes a bit too big brotherish. The beauty of the listening desk and what it has been able to accomplish by using blogs, Facebook, Google+, LinkedIn, Twitter and YouTube is an exponentially enhanced ability to answer all questions, respond quickly and efficiently to requests and to anticipate guest needs. The company has created a means for using all of the information made available by computers while maintaining a human touch because it is manned by people rather than machines. http://fortune.com/2014/01/16/social-media-superstars-2014-fortunes-best-companies-to-work-for/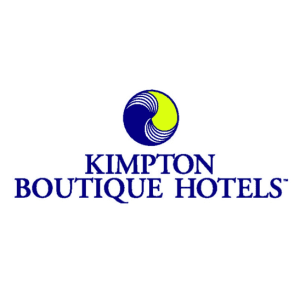 Genentech ranked 6 on Fortune's list partially because it has created the cyber version of the 1980s total quality management, a paradigm that was the buzzword and promoted as the savior for all companies. The only problem is that most management gave lip service to the policies and the improvements in production and employee loyalty never really materialized. Genentech uses Facebook, Goggle+, LinkedIn, Pinterest, Twitter and YouTube to create a means for giving other employees props and also saying anything they want about the company. Employees use the social media for comments and reviews but the company also uses social media to provide fun tools and a forum for pictures and videos (Bessette 2014). In many ways total quality management negatively impacted morale because management promised employees that they would listen to them but the doors never really opened and management rarely really considered ideas proposed by people below them on the hierarchy. Genentech is committed to knowing what its employees think about the company and any other work related issues in real time and actually respond to issues raised and suggestions made.
Another company that has tailored its social media use to its industry and customer needs and preferences was noticed by Social Media Examiner because it is that next step up in providing customer service and making the dining experience quick and easy. San Chez Bistro Tweet-Ahead Seating allows a consumer to make a reservation on Twitter that the online hostess respond to and confirms the reservation with a personal note. Using multiple forms of social media San Chez created a highly successful online marketing campaign. Foursquare upped the fun quotient for the business as well (Porterfield 2011). The key in using social media in these ways is to provide convenience and quality personal service without crossing over a line into invading consumers' virtual personal space.
References
Bessette, C. (January 16, 2014). Social media superstars 2014. Fortune, 1-12. http://fortune.com/2014/01/16/social-media-superstars-2014-fortunes-best-companies-to-work-for/
Porterfield, A. (April 12, 2011). 9 companies doing social media the right way. Social Media Examiner, 1-6. http://www.socialmediaexaminer.com/9-companies-doing-social-media-right-and-why//